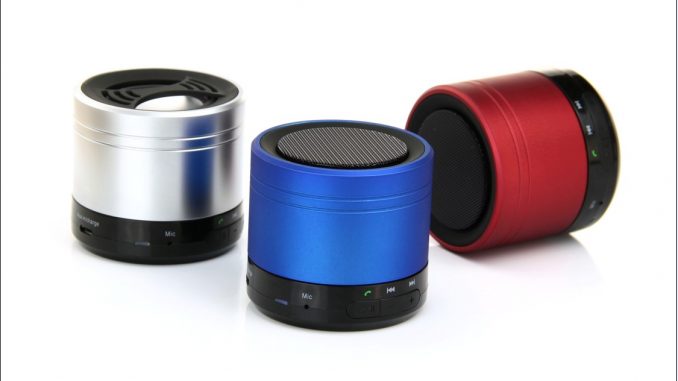 Portable Bluetooth speakers have become the most popular way to listen to music from mobile devices such as smartphones, tablets, and even personal computers. These speakers come in handy especially for people who don't like dealing wired speakers and wires that cause a mess in the house. These Bluetooth speakers come in two variables, portable and importable speakers. Portable Bluetooth speakers are easy to set up and can be used in almost any room, be it the living room, bedroom, kitchen, laundry room, or even outdoors.
One of the main benefits of using portable Bluetooth speakers is that they can be used where there's no electricity at all. Most people prefer using these speakers while on a picnic, the beach, or even in the backyard. These speakers run on rechargeable batteries that can power the speakers for several hours before running out. The quality of sound or music produced by these speakers is also much better than with other types of portable speakers out there.
Some of the advantages of portable Bluetooth speakers include:
1. Wireless connectivity
As mentioned earlier, the best portable bluetooth speakers run on battery power and use Bluetooth wireless technology to connect to devices such as smartphones, tablets, and personal computers. This therefore means you do not need any audio jacks or wires to connect or listen to music from the speakers. The Bluetooth technology helps get rid of wires that can be messy and susceptible to cuts at times.
2. Portability
Most Bluetooth speakers are very light in weight and highly portable. Many of these speakers aren't too big, meaning you can stack the piece in your backpack, handbag, or even carry it with one hand. If planning a tour or will be going for a hike, you can then take the Bluetooth portable speakers with you. You therefore get to enjoy quality sound from these speakers even when away from your home stereo system.
3. Power savings
Portable Bluetooth speakers are specially designed to save energy while providing maximum performance and efficiency. The fact that stereo portable Bluetooth speakers can run on batteries (almost the size used in phones) and run for several hours is proof enough that they are not power-hungry as most systems are. The capacity to run for at least 4 hours while listening to music gives users exceptional experience especially if off the electricity grid or camping.
4. Sound quality
Nothing irritates more than listening to music from distorted or disturbed speakers. One thing you can be guaranteed from using portable Bluetooth speakers is that the sound quality remains the same regardless of the volume. It's however advisable to ensure the battery is charged to capacity for optimal performance and sound quality.
5. Easy to set up
Setting up Bluetooth speakers is relatively easy. All you have to do is pair the speakers with your device, say smartphone, iPad, tablet, or PC. Once the devices are paired, you should be able to play and even control music from the speakers.
With these portable speakers, you can listen to your favorite music with friends in your room, outside, or even at their birthday parties. You can also use these speakers while at the beach, in team building exercises (outdoor), in the backyard, or even when on a trip.