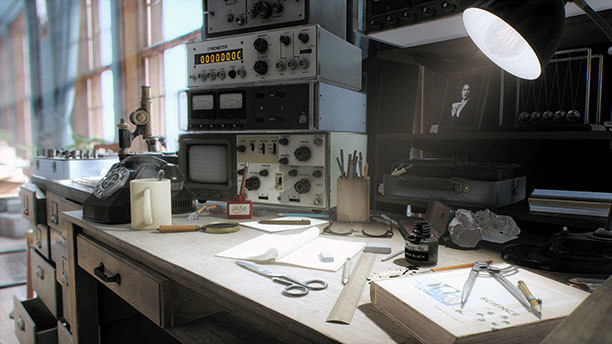 The graphics look gorgeous … download it now from Techpowerup. The benchmark is powered by UNIGINE 2 Engine, and supports VR.
(Re)member that dazzling-looking Superposition benchmark from Unigine – the one that was supposed to have arrived late 2016? The one that apparently wasn't good enough for Steam? Well it has been released, and you can now gobble up all of those realistic graphics for yourself and your GPU of choice. Some standout features include the ability to scale rendering resolution all the way up to 8K, so… Go on ahead, click that link below, make your graphics cards scream, and elbow one another for the top result. I will be with you in a little while. Go on after the break for some more features and a little teaser on what the benchmark is all about.

Features
Top-notch visuals powered by UNIGINE 2 Engine
Global leaderboards for benchmark scores
Stress load for the GPU heating system
Scalable quality settings
VR mode (Oculus Rift and HTC Vive)
Free interactive mode with mini-games
Support for Windows and Linux
Compare your hardware scores with other users worldwide!
Check if your rig is VR-ready!
"A lone professor performs dangerous experiments in an abandoned classroom, day in and day out. Obsessed with inventions and discoveries beyond the wildest dreams, he strives to prove his ideas.

Once you come to this place in the early morning, you would not meet him there. The eerie thing is a loud bang from the laboratory heard a few moments ago. What was that? You have the only chance to cast some light upon this incident by going deeply into the matter of quantum theory: thorough visual inspection of professor's records and instruments will help to lift the veil on the mystery."
Download Link: Unigine Superposition Benchmark 1.0