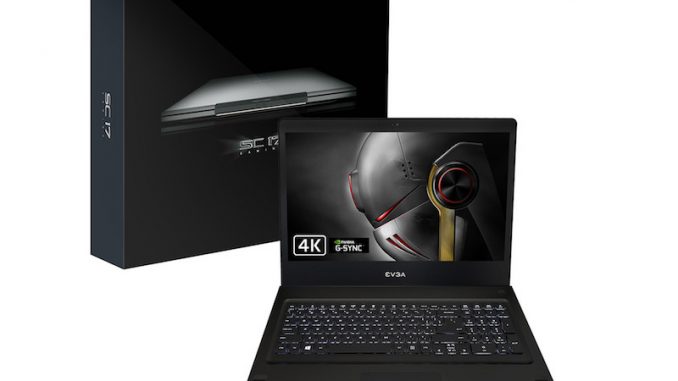 The EVGA SC17 1070 G-SYNC Gaming Laptop has arrived. Sporting a 4K-ready IPS panel with NVIDIA G-SYNC technology, this high performance laptop was meticulously crafted from the ground up for hardcore gamers, performance enthusiasts, and even overclockers. No shortcuts here. This new EVGA SC17 1070 laptop also features NVIDIA G-SYNC technology, which provides you more of what you want in a gaming experience with smooth, tear-free gameplay.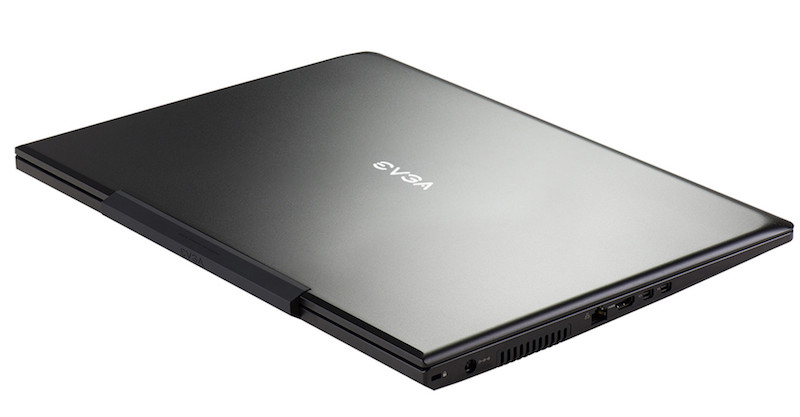 EVGA is known for performance hardware, and the EVGA SC17 1070 laptop is no exception. An Intel Core i7 6820HK Unlocked Process combined with an NVIDIA GeForce GTX 1070 graphics gives you unbelievable performance in the latest games. An aluminum unibody design and thin 1.07in thickness makes this one of the sleekest laptops around. An IPS display capable of delivering up to 4K resolution for crystal clear graphics and wide viewing angles. When its time to game, the GTX 1070 will take full advantage of the display's integrated G-SYNC technology to make your gaming smooth and beautiful.
Built to Overclock
Overclocking on a laptop? Seems like a myth but we have nothing to hide here. A full GUI BIOS with full control over CPU Multipliers, Voltage, Memory Timings, Frequency and even GPU overclocking right inside the BIOS. The EVGA SC17 1070 G-SYNC Gaming Laptop even ships with EVGA PrecisionX Mobile to also give you complete control in Windows!
Technical Specs
CPU: Intel Core i7-6820HK Unlocked
GPU: NVIDIA GeForce GTX 1070 8GB GDDR5
Memory: 32GB G.Skill 2666MHz DDR4 SO-DIMM (16GBx2)
Display: 17.3in 4K UHD IPS G-SYNC Panel
Storage: 256GB M.2 NVMe PCI-E SSD + 1TB 7200RPM SATA 6G