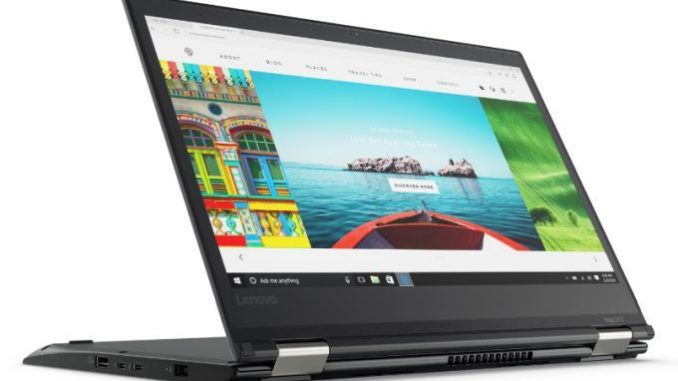 Lenovo is refreshing its ThinkPad line of laptops just ahead of the new year, and there are a few key changes.
The new laptops ship with 7th-gen Intel Core "Kaby Lake" processors. They all feature Microsoft Precision touchpad drivers with support for Windows 10 features. And they all come with Windows 10 Signature Edition software, which means there's virtually no bloatware.
One of the most interesting changes though, only affects certain models: Some of Lenovo's new ThinkPad laptops will be among the first to ship with Intel Optane storage.
Intel Optane drives are based on the company's 3D Xpoint memory. It's a new type of solid state storage that's been in development for several years, and it should offer much faster performance: Intel says Optane solid state drives can be as much as 10 times faster than typical SSDs.
There are some catches though. Only a few of Lenovo's laptops will have Optane drives, and those drives can only hold 16GB of data, so the laptops will also have larger hard drives or SSDs to hold most of your files and programs. The Optane SSD will be used for temporary cache storage, which should speed up a computer's performance without driving up the price astronomically.
The same sort of dual-storage system was common when solid state drives started to become common. It wasn't unusual to find a computer with 8GB or 16GB of solid state storage and 500GB or more of hard drive storage. As SSD prices started to fall, that sort of configuration fell by the wayside and PC makers started releasing computers with 128GB, 256GB, or larger SSDs.
I suspect the same sort of thing will happen with Intel Optane.
Here's a run-down of Lenovo's new laptops:
ThinkPad X270
This is the smallest member of the new ThinkPad lineup, with a 12.5 inch display.
The 2017 model adds a USB Type-C port and a split battery system with a 23Whr battery in the fornt and a choice of a 47 Wh or 72Wh battery in the back. Lenovo says you should be able to get up to 21 hours of battery life with the larger battery.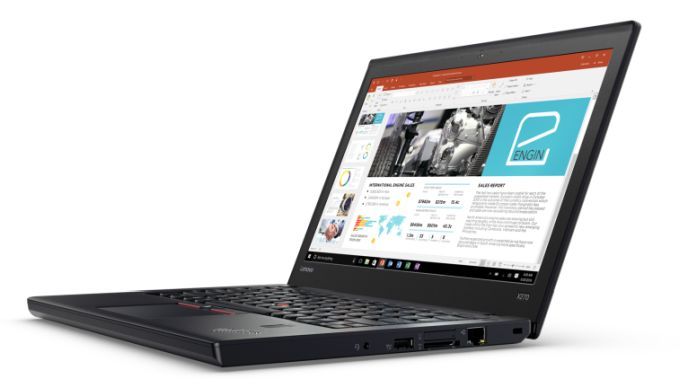 Lenovo will offer models with 4GB to 16GB of RAM, and the notebook is available with a choice of touch or non-touch displays. It has two USB 3.0 ports, an SD card reader, Ethernet jack, and headset jack.
Lenovo will sell the 2.9 pound laptop for about $900 and up when it hits the streets in March.
ThinkPad Yoga 370
This 13.3 inch convertible laptop has a full HD touchscreen display and a 360-degree hinge that allows you to use the computer as a tablet.
It supports finger and pen input, and has a slot in the base for storing the pen when it's not in use.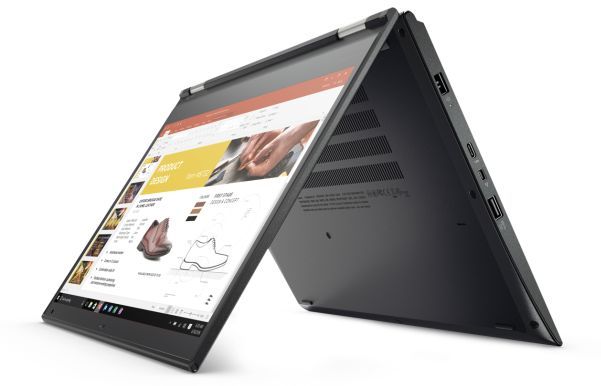 The ThinkPad Yoga 370 measures about 0.7 inches thick and weighs 3.2 pounds, supports up to 1TB of PCIe storage, and up to 16GB of RAM.
The ThinkPad Yoga 370 supports Thunderbolt 3 and will sell for around $1260 and up when it launches in March.
ThinkPad 13
Want a 13 inch model, but don't need a convertible tablet? This cheaper option will launch in January with a starting price of less than $700, making it one of the most affordable 2017 ThinkPad laptops.
But it's still a pretty capable machine. It has a full HD touchscreen display, an Intel Kaby Lake processor, support for up to 32GB of RAM and up to 512GB of PCIe storage, and a USB Type-C port which can be used for data or charging.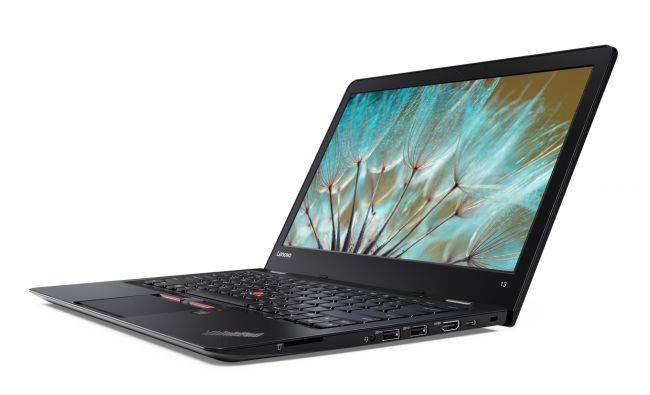 It also has three USB 3.0 port, an SD card reader, headset jack, and HDMI port. The backlit keyboard is optional on this model.
The ThinkPad 13 measures 0.75 inches thick and weighs about 3.2 pounds.
The laptop weighs 3.2 pounds and measures about 0.75 inches thick.
ThinkPad T470
Lenovo's 14 inch laptop has a 16GB Intel Optane drive, NVIDIA GeForce 940MX graphics, support for up to 32GB of RAM, Thunderbolt 3, a Fingerprint reader, and a starting price of $914.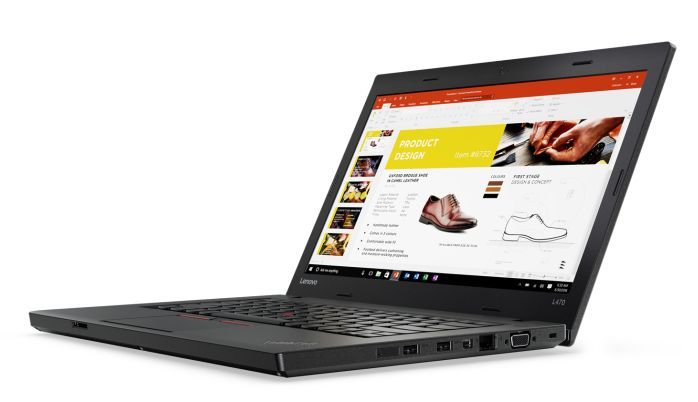 There are also three USB 3.0 ports, HDMI, Ethernet, and SD card ports and support for an optional IR camera with Windows Hello secure login support.
It should be available in February, and the laptop has two batteries: a 23Wh battery that's not removable, and a larger battery that can be replaced. Lenovo will offer 48Wh and 73Wh removable battery options.
The notbeook measures about 0.78 inches thick.
ThinkPad T470s
This 14 inch model is also due out in February and has a starting price of $1100.
It's a slightly slimmer alternative to the T470 that weighs about 2.9 pounds and measures about 0.74 inches thick, but which lacks a removable battery.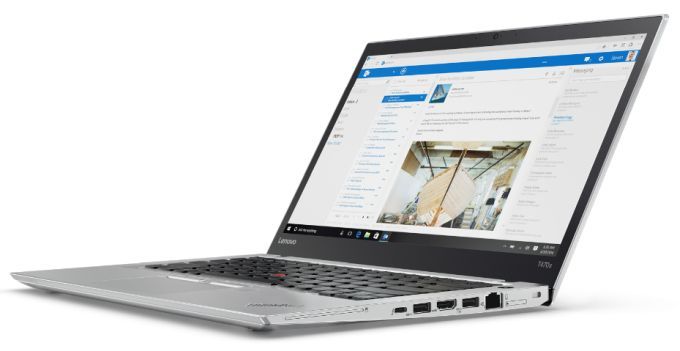 The system has 8GB of RAM soldered to the motherboard, but supports up to 16GB of additional memory as well as up to 1TB of PCIe storage. Ther'es optional support for a touchscreen, and this notebook measures 0.74 inches thick and weighs 2.9 pounds.
ThinkPad T470p
The "p" stands for performance, and this model has a 45 watt processor rather than a Kaby-Lake U chip like those used in most other models in this series.

Lenovo also includes NVIDIA GeForce 940MX graphics, support for up to 32GB of memory, and a split-battery system with one removable battery.
This model also features Intel Optane storage.
Lenovo plans to begin selling the T470p in March for $1050 and up.
ThinkPad L470
The L series laptops are a little cheaper than their T counterparts, and while this 14 inch laptop also has a full HD IPS display and discrete graphics, it uses AMD Radeon R5 M430 graphics rather than NVIDIA graphics.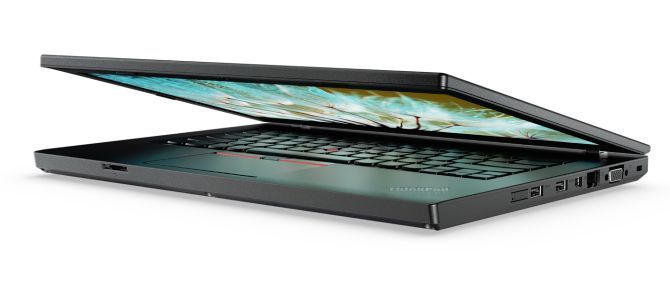 There's support for Intel Optane storage in this model.
The system will be available in March for $800 and up.
ThinkPad T570
Lenovo offers an optional 3840 x 2160 pixel display for this 15.6 inch model, but otherwise it's a lot like the 14 inch ThinkPad T470.
You can also get a 1080p touchscreen if you don't need the extra resolution or want touch support.

The laptop has Thunderbolt 3 and HDMI ports and optional support for an LTE modem. The ThinkPad T570 weighs about 4.5 pounds.
Prices are expected to start at about $900 when this model goes on sale starting in March.
ThinkPad L570
While this 15.6 inch laptop has a starting price of around $800, the entry-level model has a 1366 x 768 pixel TN display.
If you care about screen resolution or viewing angles, you'll probably want to pay extra for a full HD IPS display.