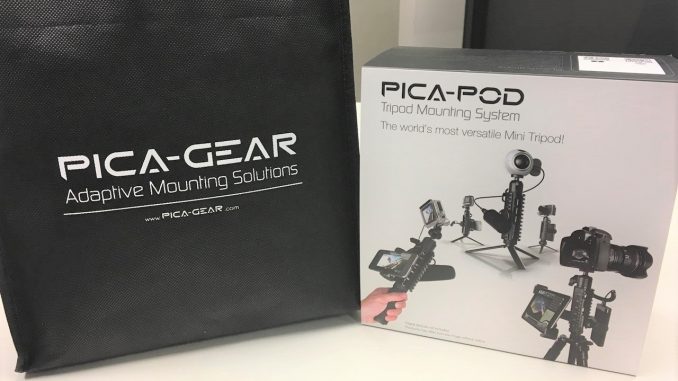 We finally got our hands on a full retail box of the Pica-Pod thanks to Pica-Gear. The Pica-Pod is an adaptive mounting solution that's both unique and versatile … it's truly one of the world's most versatile mini tripod!
We picked up our Pica-Pod retail box from Pica-Gear's (Design Icon) office in Hong Kong, where I was greeted by Mike (left) and Billy (right) who was more than happy to show me around their office. We then had a quick 10-15 minutes of product introduction before I headed back to Funky Kit studio …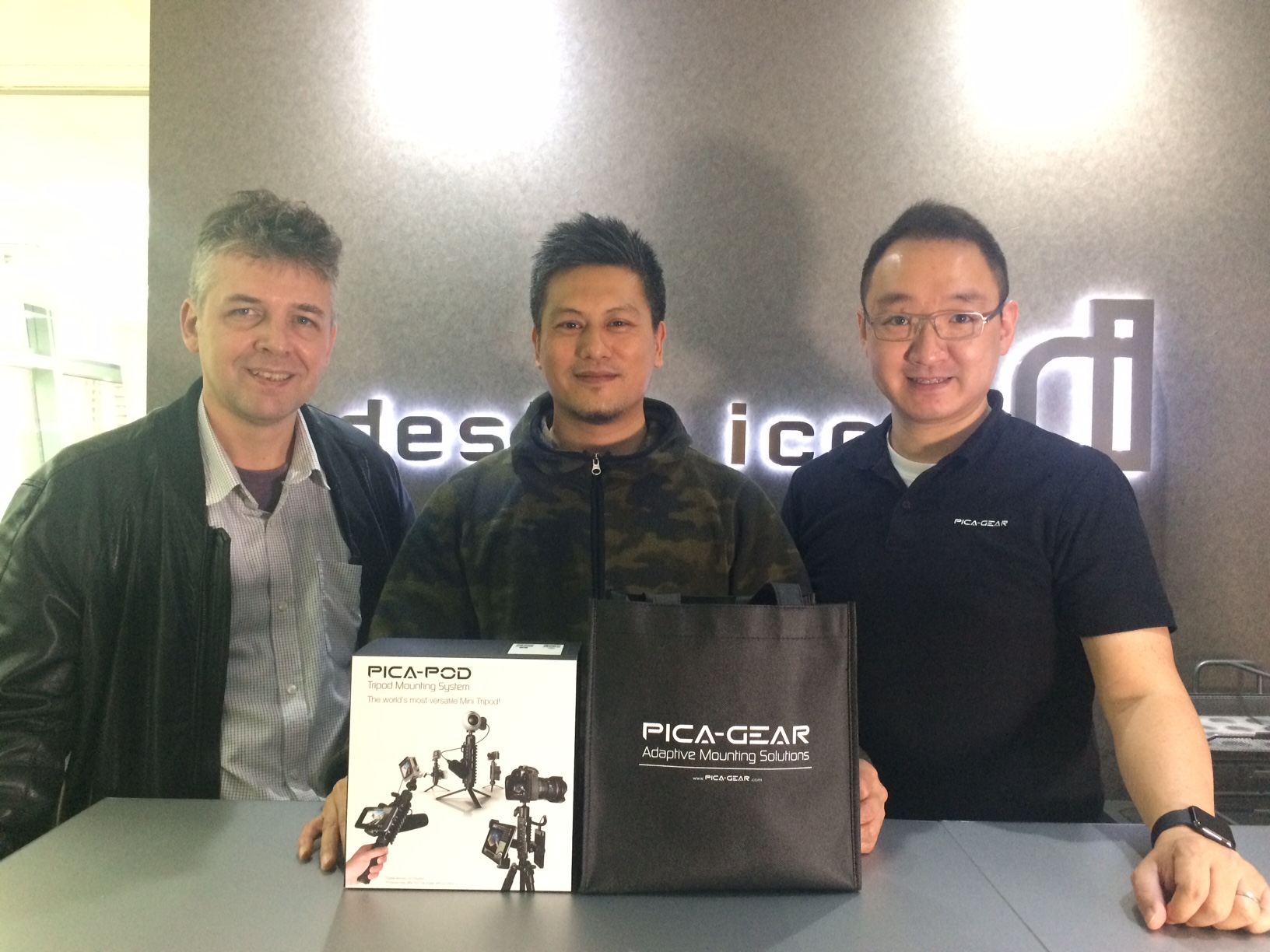 Being the first person to receive the retail box of the Pica-Pod calls for a celebration and photo taking opportunity … so why not 😉
I would like to say a big thank you to Mike and his team for their support. This product is so versatile and amazing, I will be using the Pica-Pod in ALL our feature events … that's for sure!
Here's a quick unboxing video to show you what you'll get inside the retail box. Enjoy …
If you would like to get one of these before anyone else … you can support their product and become a backer on their Kickstarter page.
Hands-On Video Review
"I have to THANK Pica-Gear for coming up with such an amazing product. Seriously, I'm not joking … it's made our life so much easier. With the Pica-Pod configured with 3 clamps, we were able to mount not one iPhone, but two iPhones … one streamed to Facebook, while the other streamed to Periscope. We also added a power bank to the 3rd clamp. In the end, we were able to film, record and live stream using our iPhones/Smartphones, without having to worry about running low on battery."
Read the full review here … http://www.funkykit.com/reviews/accessory/pica-pod-review-adaptive-mounting-solution/
The Box and Packaging
What's Inside the Box?
You get the Pica-Pod unit itself, a high quality ball-joint, a mini-tripod with foam grip, screw lock, 3 sets of alan keys, a lanyard and an accessories pack which includes a device clamp, as well as a Picatinny tri-tail clamp. You'll also find a carry pouch which is perfect for travel.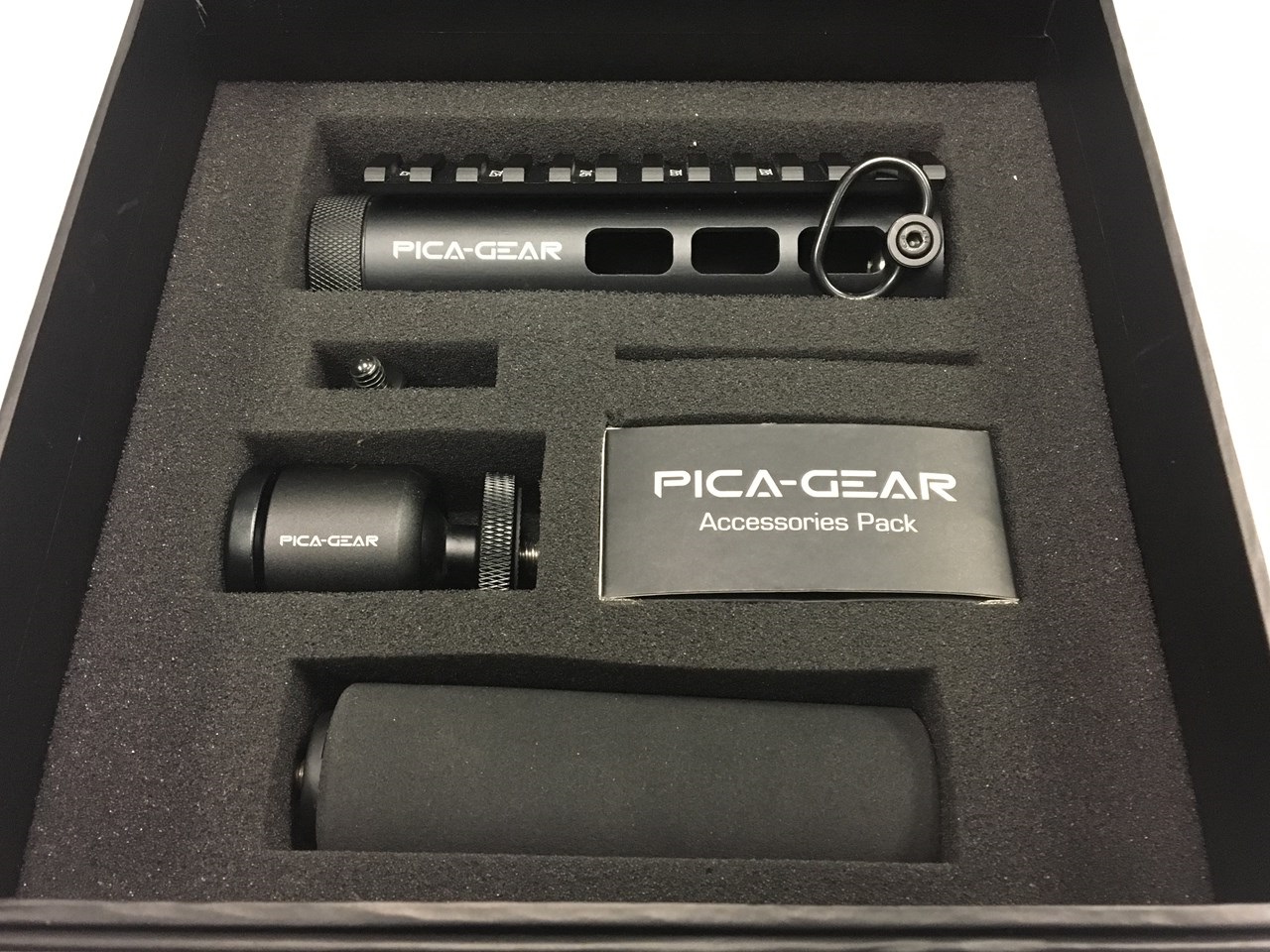 Specifications:
Military grade Picatinny mounting solution
Tri-Rails Picatinny design offering 3 ways mounting possibilities – Compatible with all Picatinny clamp devices
Storable miniature Tripod with anti-slip rubber feet
Quarter inch-20 UNC compatible screw thread on the end cap interface with any quarter inch compatible accessories
Rounded C-Clamps for additional gear attachment
High strength Aluminium 6061 body with anodized finishing
High resistance to corrosion
Laser etching graphics application
Range of color application
Load capacity up to 5kg
Light weight: 0.35kg
Length: 137mm
More information can be found here … http://www.pica-gear.com/
Usage and Various Applications
I must congratulate Pica-Gear for designing a very unique product that I'm sure, will be massive hit among photographers, videographers and of course, live streamers!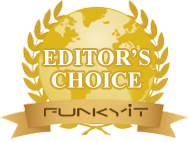 Read the full review here. More information can be found here … http://www.pica-gear.com/