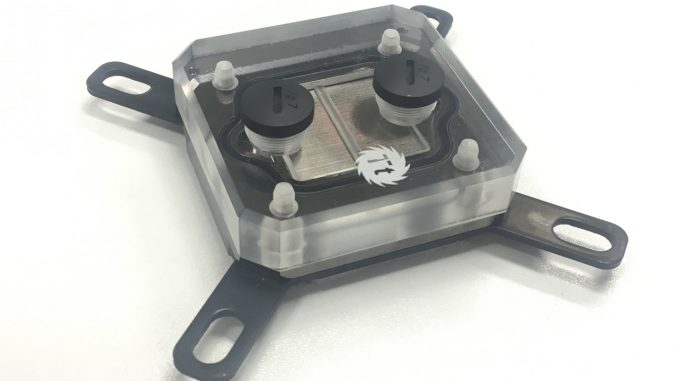 Today we will be taking a quick look at the Thermaltake Pacific W3 CPU water block. It's aimed at watercooling enthusiasts and custom PC builders, and delivers extreme cooling performance and compatibility. It features a 0.15mm internal fin construction, copper base design, anti-corrosive nickel plating, a high-quality PMMA cover, and comes ready with G1/4 ports.
When it comes to watercooling, it's vitally important that you find the correct CPU waterblock for your PC build , especially when you've already spend over $300-400 for all your other watercooling components, such as your radiator, reservoir, pump, fittings, tubing and coolant. Apart cooling performance, you also want a waterblock that looks good too. I know I do …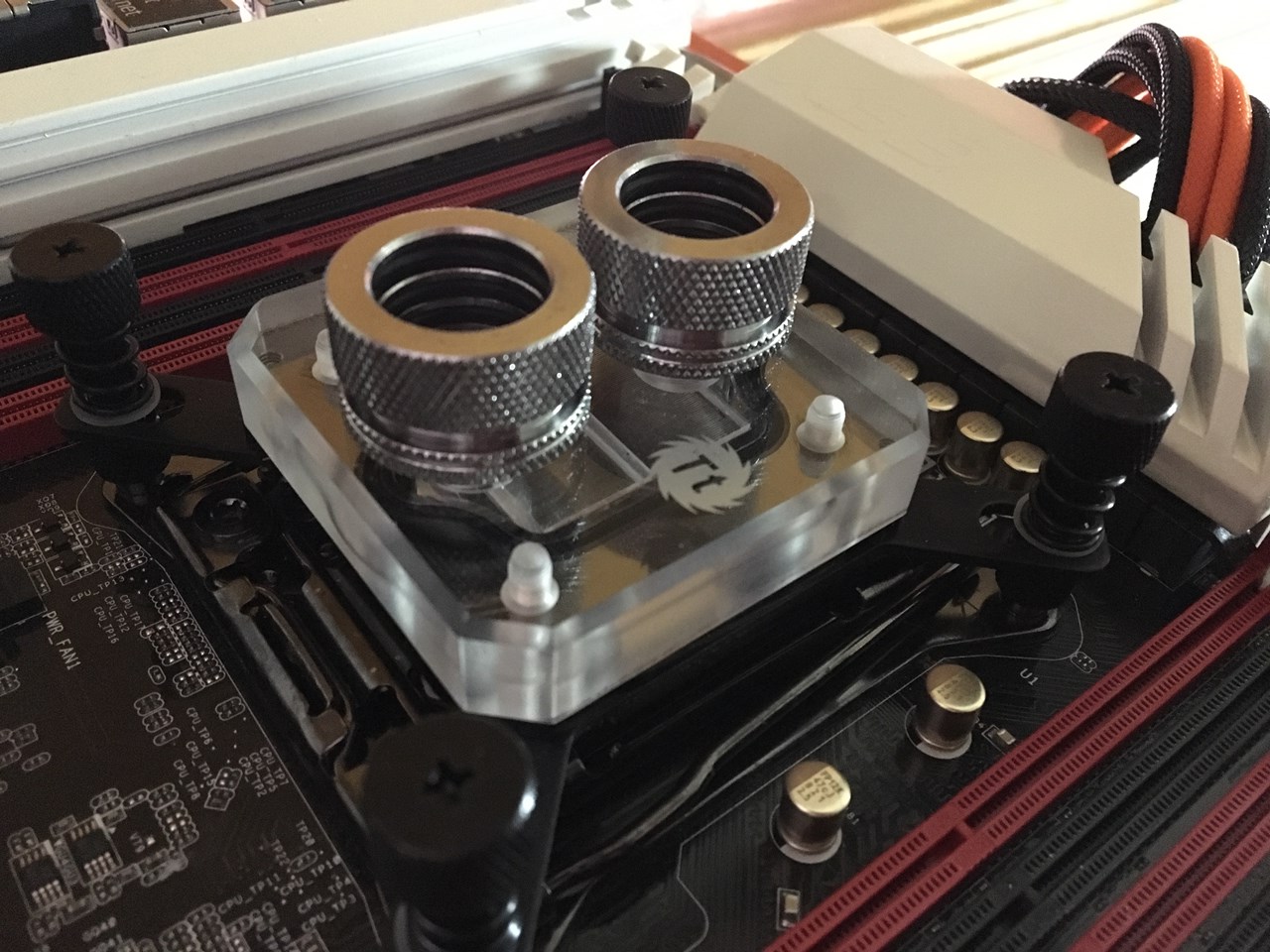 The high quality PMMA cover of the Thermaltake Pacific W3 allows users to directly see through the water block, which is ideal for any watercooling enthusiast wanting to show off their loop.
I'll be testing the Pacific W3 waterblock on our Project Core Arancio which is built around an ASRock Fatal1ty X99 Killer 3.1 motherboard with a Core i7-6800K processor.
Here's a little more blurb taken from Thermaltake's website.
Our Mission – Delivering the perfect user experience

Every myth starts out as a dream, and at the beginning of every legend is a desire. The challenging, creative and competitive features of the Thermaltake Group offer an exciting and fascinating user experience that can be shared by everyone, while allowing users to transcend themselves in terms of function and potential.

Thermaltake Group's three main brands—Thermaltake, Tt eSPORTS and LUXA2—have been merchandising high-quality products throughout the world, successfully establishing firm footholds in six major markets, including Europe, America, Oceania, Japan and China, with 95 regional distributors and more than 4,000 premium retailers.
All product planning is governed by close observation of the global PC peripheral market, and by keen understanding of consumer demands. Thermaltake creates direct contact opportunities with resellers and consumers by participating in major global ICT exhibitions and trade shows every year, and by developing innovative marketing strategies for the promotion of new products. Meanwhile, Thermaltake has incorporated a composite marketing system by making branch offices and regional distributors both the distribution channel and the technical support or service center, thereby providing customers access to instant support. By maintaining close contact with end users, we have managed to strengthen our corporate competitiveness and create momentum for the kind of growth that generates major accomplishments.

Marked by outstanding technical depth and organizational strength, Thermaltake Group is currently recruiting creative talent to join us to build a world-class cultural brand for the enjoyment of entertainment, e-Sports, technology and enhanced lifestyle choices!
Let's dive straight in and start with specifications and features of the Thermaltake Pacific W3 CPU waterblock.