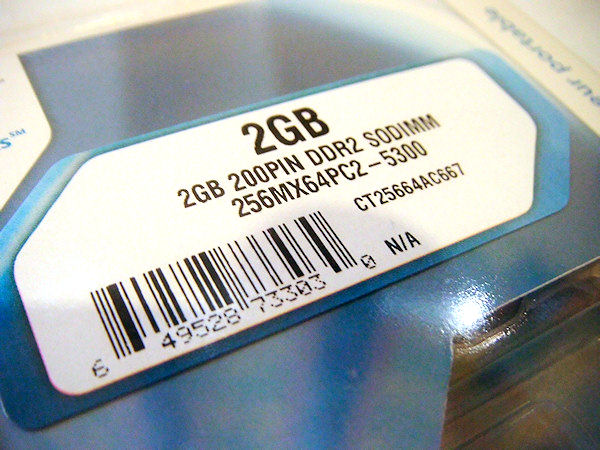 When my trusted old Toshiba Notebook died last month, I was absolutely devastated. Luckily, all my work on the notebook hard drive has been backed up recently. I was pretty stuck without a notebook to do my work … so as an emergncy measure I had to go out and get a cheap netbook. Hence, I bought the Fujitsu Lifebook MH330 which was reviewed last week. It's one of the thinnest netbooks available on the market offering a massive feature list. I must admit … I was pretty impressed.
The only thing I was a little concerned was the original memory size of 1Gb. Now, for most users 1Gb is plenty. It's enough for surfing the net, checking emails, iTunes, MSN and Facebook etc. But you know me … I'm a "mini-power" user. I like to occasionally use Photoshop, Excel, Word and of course using the web-based CMS to edit content … LIVE on the Funky Kit website. Needless to say all these applications are running simultaneously!
Ah, you might say … can a netbook handle all of this? Well, believe it or not … the answer is YES! The onboard 1Gb of ram installed may not be enough, but if you have to 2Gb of ram … the system should run a lot smoother and faster. And this is what we are about to find out …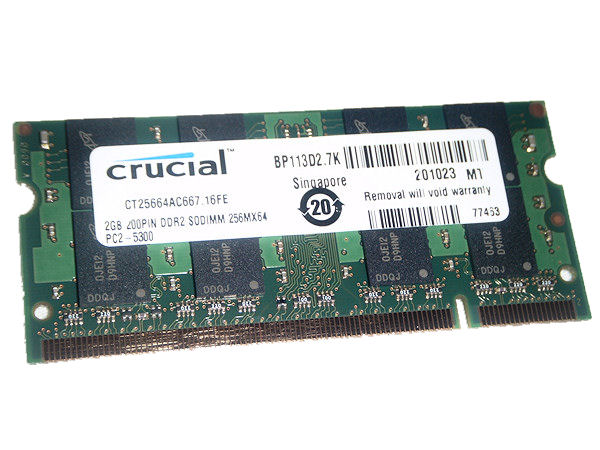 So, I contacted Crucial who specialise in memory products, and asked if they have a 2Gb SODIMM memory module that would be suitable for the netbook. They do … and they agreed to ship a sample for us to test. For those who are not familiar with Crucial … here's a little blurb taken from they're website.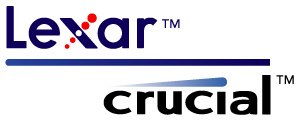 "Crucial is a key brand in the Lexar Media family of products. As the Memory Experts™, we're the only DRAM supplier that's part of a major memory manufacturer.
A wholly owned subsidiary of Micron Technology, Inc., Lexar Media, Inc. boasts one of the most comprehensive offerings of memory product lines in the industry. We deliver high-quality, award-winning products in every memory category: USB flash drives, all popular form factors of memory cards and card readers, DRAM computer memory for PCs and Mac systems, and solid state drives (SSD). We back our products with outstanding customer support and industry-leading warranties, and we strive to expand our offerings to meet the ever-changing needs of our customers — customers just like you.
Our Crucial brand reflects our status as the only consumer memory upgrade supplier that's part of a major DRAM manufacturer. We sell high-quality memory that has been qualified and approved by most major original equipment manufacturers (OEMs). The Crucial.com website features innovative online tools and an intuitive design that makes it easy to find compatible memory and recommended upgrades. And because we carry over 250,000 upgrades for more than 40,000 systems, we've got options for nearly every system out there."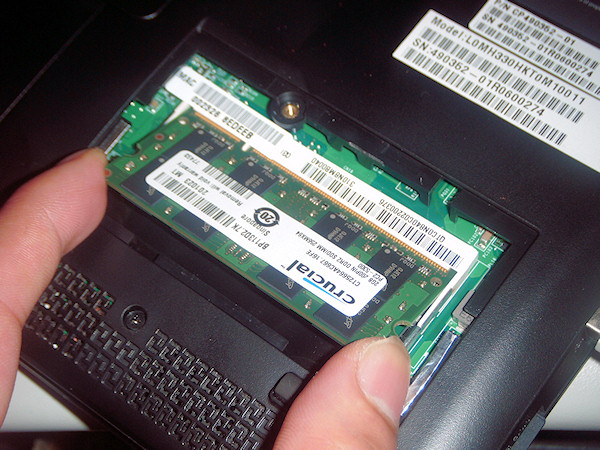 As you can see … Crucial is pretty big when it comes to memory upgrade, and I have absolute confidence in their products. In this review we'll be installing Crucial's 2Gb SODIMM memory module into our little netbook. They are rate at DDR-667 or PC2-5300, with a memory timing of -5-5-5-15. I'm expecting good performance after installing the 2Gb memory module. Windows 7 Starter should load up faster, and I should be able to run several applications simultaneously without any problems.
Let's not waste any more time and check out the specifications in our next page …