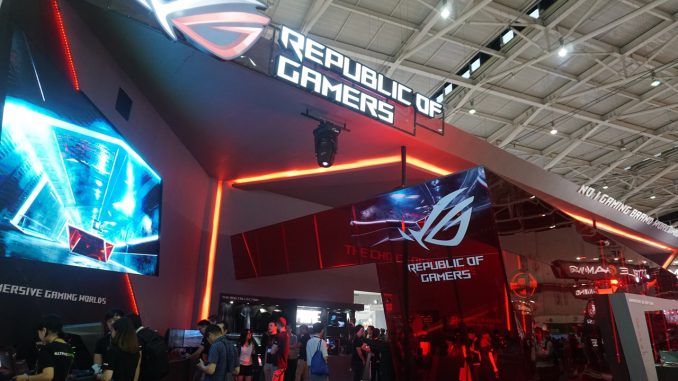 We visited the Asus and ROG booth at this year's Computex 2017. They had the usual X370 and B350 (AM4) motherboards on display, as well as their Z270 and B250 (LGA1151) motherboards … but were more interested in the newer X299 (LGA2066) and X399 (Threadripper) motherboards … see below.
Asus ROG booth was pretty menacing. It had a red theme this year with lots of nice mods. Check the photos below.
On display were the usual X299 motherboards, including the Rampage VI Extreme for Intel Skylake-X (LGA2066), ROG Strix X299 Gaming-E, and also a X399 Zenith Extreme (TR4/SP3) for AMD's Threadripper. We also got to see the Poseidon GTX 1080 Ti in action, feature hybrid cooling (built-in waterblock and/or active fan cooling) … Nice!
Related Articles