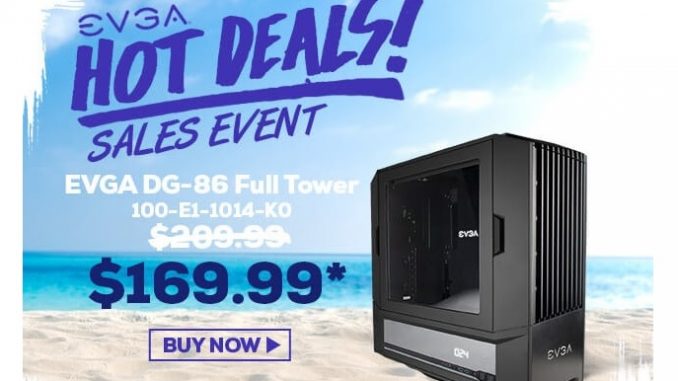 We have some exclusive hot summer deals from EVGA … click on the picture to buy now on Amazon!
More Information
If you are having difficulty reading this, please follow this link: https://www.evga.com/newsletter/ENL_2017-08-09/
* Sale pricing reflects price after Instant Rebate and/or Mail in Rebate. Price may vary on Amazon.
Discounted prices and/or promo codes are valid while supply lasts. Standard terms and conditions resume upon expiration. Promo codes may not be combined with other specials on a single item and can only be used once per registered account. Only one promo code will be applied per item per order, even if the item is eligible for other promo codes entered at time of purchase.