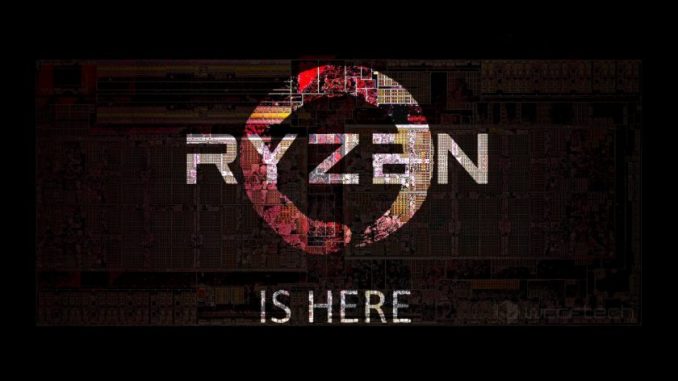 So far, AMD has confirmed two chips in the Ryzen 5 lineup, the R5 1600X and R5 1500X. The former features 6 Zen cores and 12 threads while the latter features 4 cores and 8 threads. The official release time frame for these chips is the second quarter of 2017, spanning April to June. You could realistically expect AMD to launch Ryzen 5 anywhere in that time-frame.

Ryzen 5 1600X <$300 6-core 12-thread CPU With 3.6GHz Base & 4.0GHz Boost
The chip features the same base and boost clock as its $499 bigger brother the 1800X. Additionally, while pricing has not been announced yet, AMD's Jim Anderson head of the Computing and Graphics division did confirm that the Ryzen 5 family will slot in between $299-$199. So we know that this chip will definitely come in below $300.
This means that buyers will be able to get a 6-core, 12-thread CPU with the same clock speed as the 1800X and 75% of the multi-threaded performance for nearly half the price. And again, because the clock speeds are identical we're bound to see a significantly smaller delta in gaming performance between the two chips. Which explains why the 1600X has been a favorite since its announcement among many DIY builders and gamers looking to upgrade.