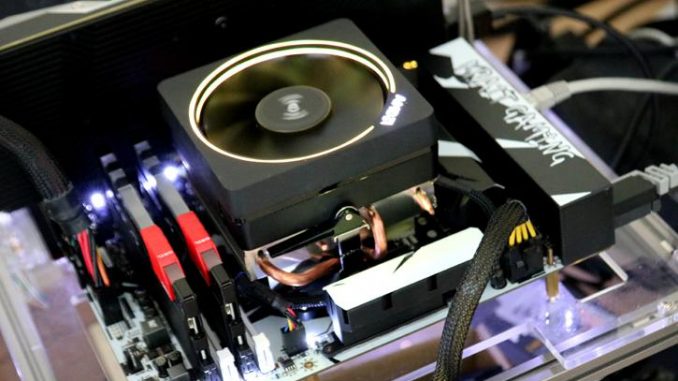 Nice! … Now, that's what I'd like to see. Some nice overclocks with these new AMD 2nd Gen Ryzens. Me thinks I will get one for sure!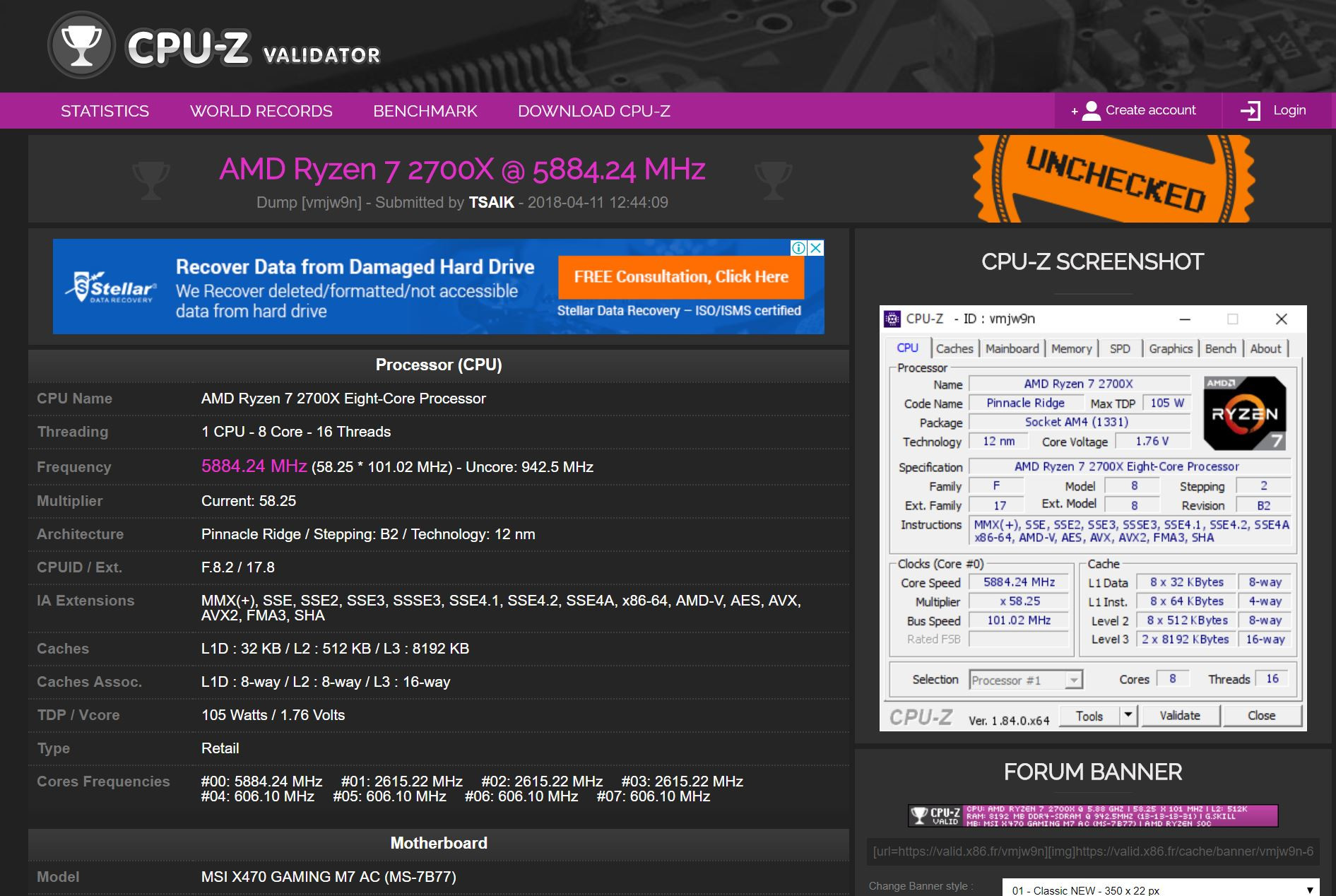 PC enthusiast "TSAIK" with access to AMD Ryzen 7 2700X and Ryzen 5 2600X chips put them through rigorous overclocking to achieve speeds as high as 5.88 GHz on both, with all cores enabled, demonstrating the improved overclocking headroom AMD achieved by switching to the newer 12 nm process. The 2700X achieved 5884 MHz with a 58.25X multiplier on a 101.02 MHz base clock, and a scorching 1.76V core voltage.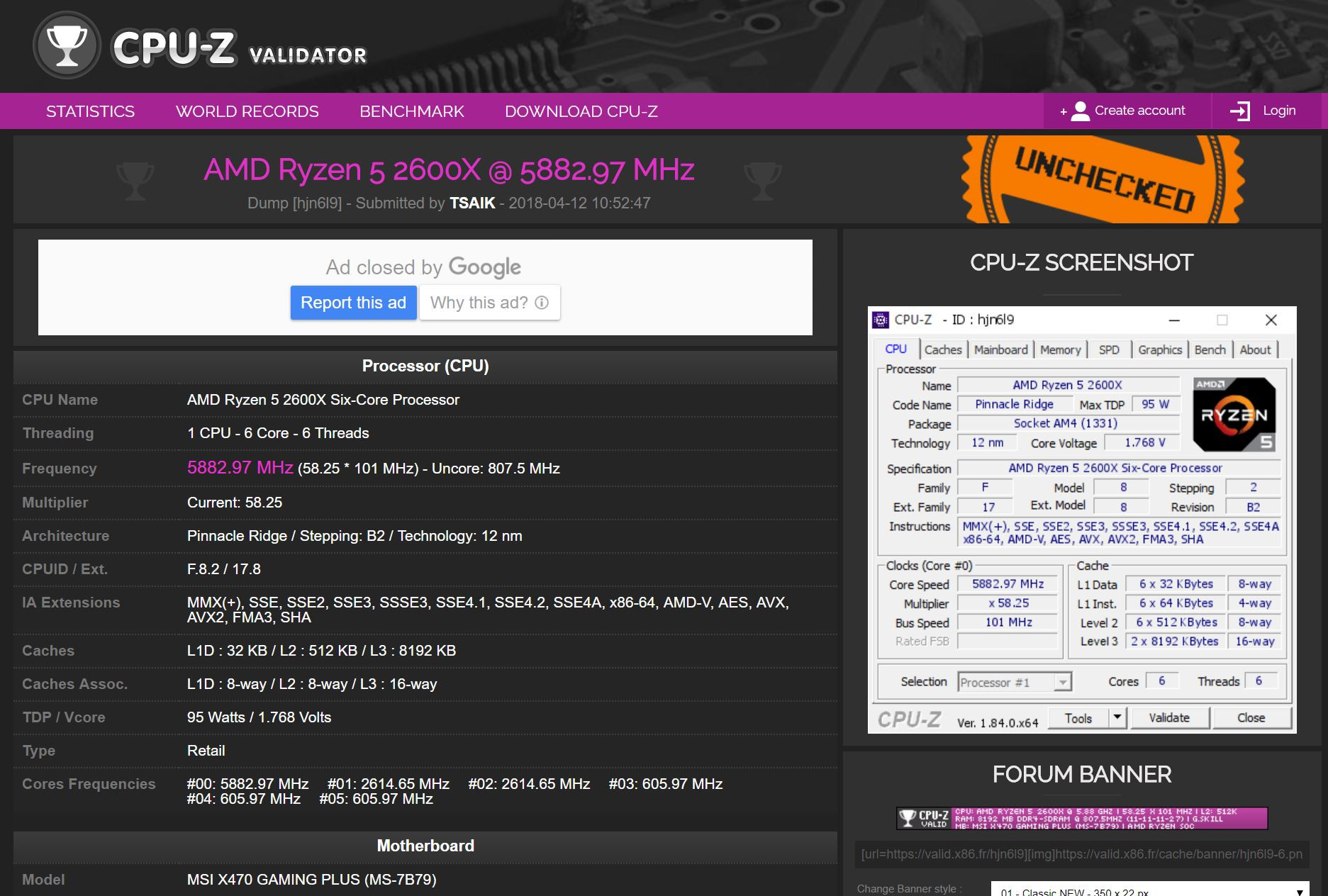 The 2600X, on the other hand, reached 5882 MHz riding on the same 58.25X multiplier with 101 MHz base clock, and a slightly higher 1.768V. Both chips have all their cores and SMT enabled. The 2700X was overclocked on the MSI X470 Gaming M7 AC, while an MSI X470 Gaming Plus powered the 2600X overclock. A single 8 GB G.Skill Trident-Z DDR4 module was used on both feats. As expected, a liquid nitrogen evaporator was used on both chips.
Source: TPU