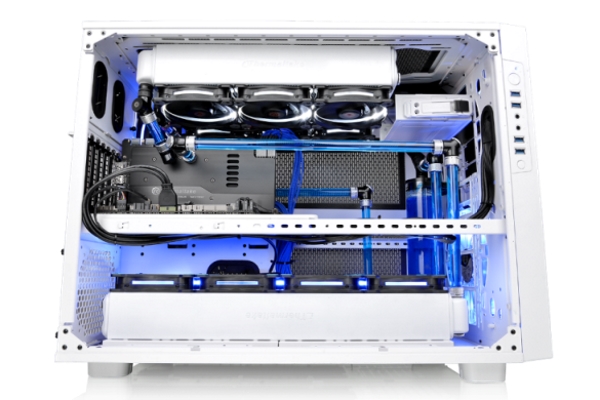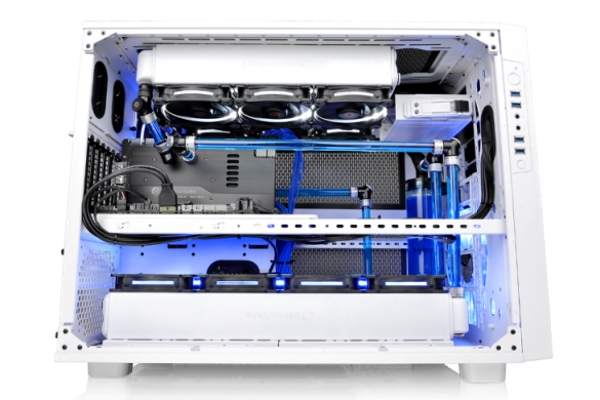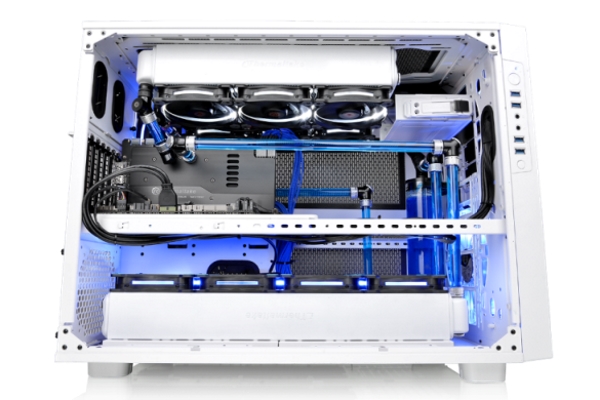 17 Different Specs Creating Infinite Possibilities
Taipei, Taiwan-September, 18th, 2015-Thermaltake, an industry leader in computer chassis, thermal solutions, and power supply units, launches the full range of Pacific RL and R Series radiators. Designed for the most demanding and hardcore enthusiasts, the Thermaltake Pacific RL & R Radiator Full Series is optimized for maximum heat dispatching. The radiators are designed without compromise, with high-quality German aerospace-grade materials and constructed with zinc, a powerful anti-corrosion agent. An exceptional manufacturing process using high temperature brazing at 1022℉/550℃ sets Pacific Radiators in a class of their own. Integrated G1/4″ threads make it easy to install, while rigid connections ensure they are leak-resistant. With an ideal mounting, fitting, flow set-up, and 17 different specs to choose from, the Thermaltake Pacific Radiator Full Series is guaranteed to go above and beyond your current cooling standards.
Check Out Our Radiator Production Process Video Here: https://www.youtube.com/watch?v=X2Ad64jBSWM
Features of the Pacific RL & R Radiator Full Series:
Optimized Heat Dispatching
The Pacific Radiator Full Series delivers an average heating load of 32℃-35℃ on each radiator. After brazing, the fin and tube connect to form a joint, thereby creating more uniform heat transference. By efficiently pulling heat away from the power-dissipating components, the radiators ensure component reliability.
High-Density Fin Design
Fin density is optimally designed to accommodate high air pressure. The cooling performance improves significantly with increased fan speed, offering exceptional cooling performance during operation.
German-Made Anti-Corrosion Materials
The radiators are designed to reduce electronic conductivity and can withstand scratches to the zinc layer. The corrosion potential of aluminum alloy combined with zinc is reduced by 55.6% after brazing.
High-Quality Manufacturing Process: Brazing
The radiators are baked through a controlled-atmosphere brazing line. The materials melt into each other to achieve optimal thermal transfer from the tubes to the actual fins in order to attain better overall heat evacuation and dispatching.
Remarkable Expansion
The Pacific Radiator Full Series comes in multiple sizes in order to provide users the ability to build the ultimate in custom configurations. A wide array of radiator sizes are available for enthusiasts to build up aesthetically-superior water cooling systems by allocating the radiators to each particular component and incorporating external modular upgrades for their chassis.
Source: ThermalTake