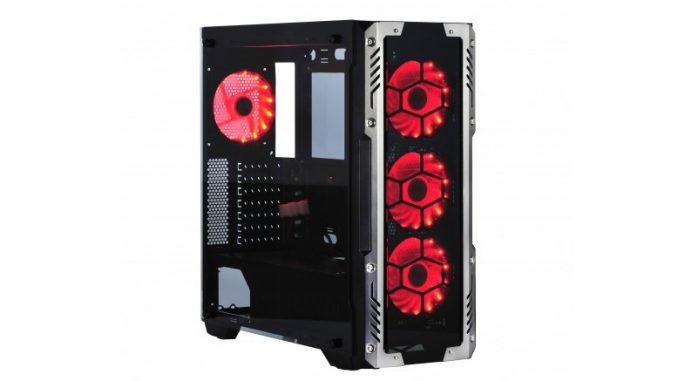 PC accessory manufacturer X2 recently released a new case in their Pirate line of cases. Dubbed the Pirate 1620 it features a full tempered glass side and front panels, a PSU shroud, and includes 2 red LED fans pre-installed.
The full spec list can be found below.
Tempered glass ATX pc case
0.6mm SECC steel chassis
All black-coated structure
Front panel Tempered Glass
Right & Left side panels Tempered Glass
Separated PSU chamber
2*USB2.0 & 1*USB3.0 + AC97/HD AUDIO
Cooling: 2*Red LED Fan pre-installed, 1 in the Front and 1 on the rear
Supports graphic cards up to 400mm
Supports CPU coolers up to 180mm
Supports PSU up to 210mm
Structure:478*213*507mm (L*W*H)
Packing: 565*286*555mm
Unit net to weight: 8.4KGs
2 years manufacturer warranty.
The best part is that all of this will only cost $79 USD which is way less than I've ever seen a full tempered glass case for anywhere else.
If you like the case you can pick it up here.