Specifications and Features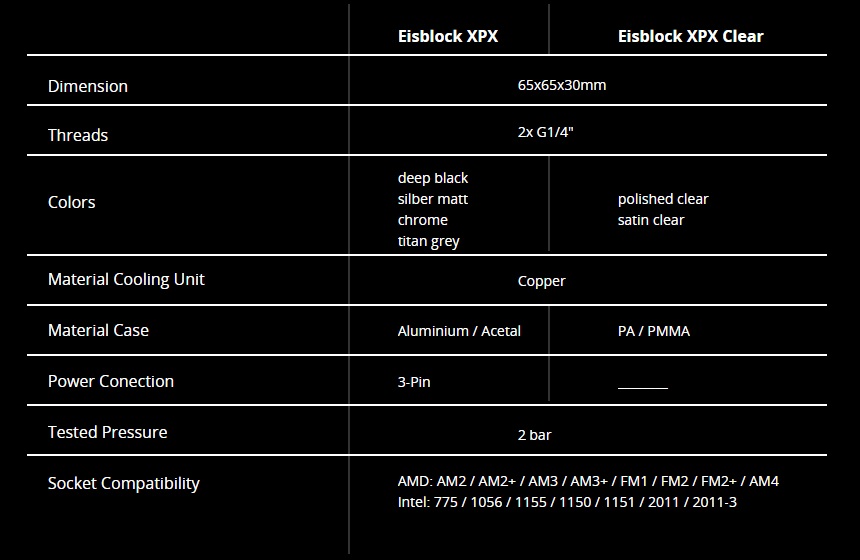 The Alphacool XPX is compatible with all popular desktop sockets what also includes the latest AM4 for AMD Ryzen processors.
As you see on the below picture, the Alphacool XPX is quite complex. There are many parts which are affecting water flow to deliver top performance.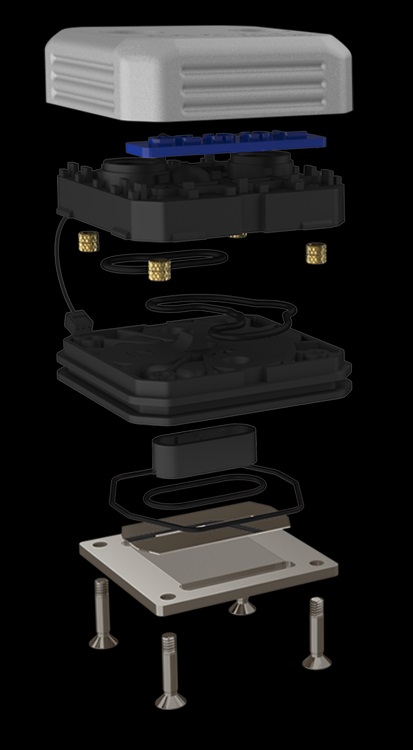 Package and its contents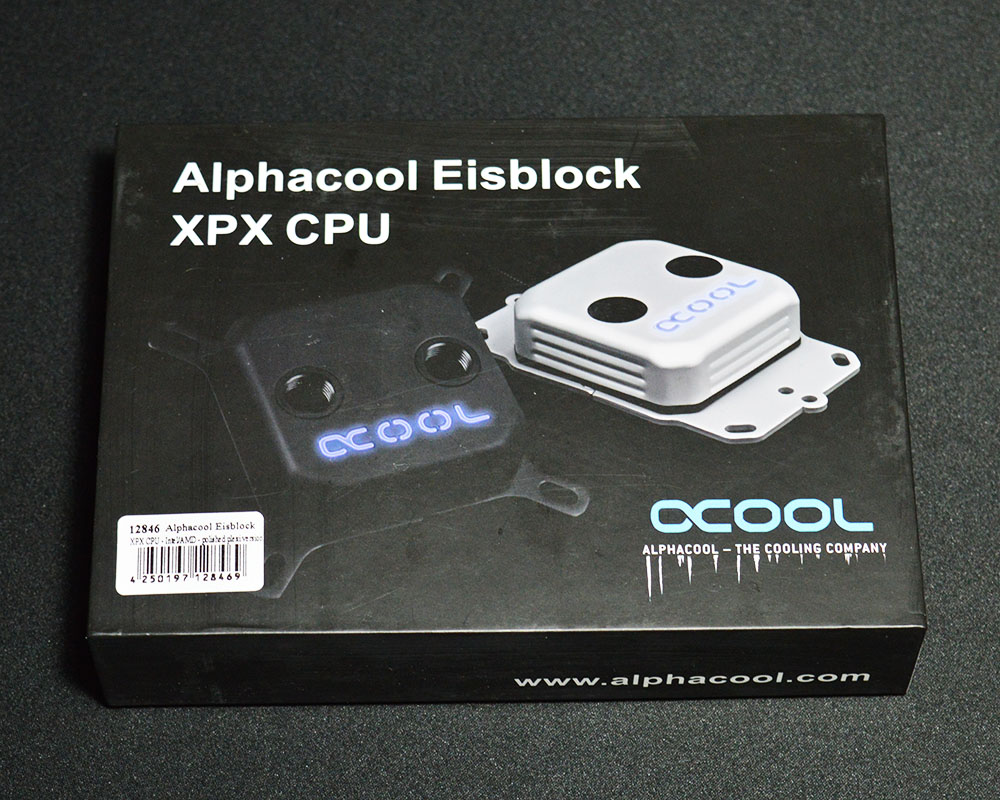 The Eisblock XPX has arrived in a quite nice and solid box. There is not much description outside but one product photo and a product name tell us what we can expect to find inside.
Inside the package we can find well protected CPU block but also AMD and Intel mounting kits, manuals and additional parts which can be useful for installation. There is also XPX Xtreme thermal grease which is about the same as Gelid Xtreme so about the best thermal material which you can get on the market.