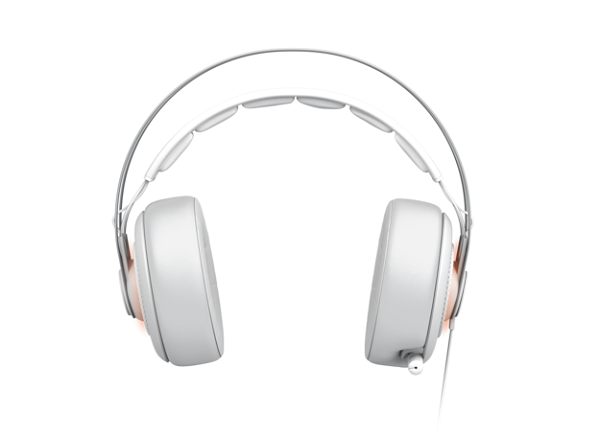 Behold the Steelseries Siberia Elite Gaming Headset…
I have been looking forward to reviewing this headset for a long time; and now I finally have a Steelseries Siberia Elite Gaming headset in my hands.
I have always enjoyed listening to music. I cannot imagine a world without music anymore; without music I would go crazy. Imagine watching a movie or playing a game without music; or perhaps spending a whole day without any type of music: iPod or MP3, radio, internet,… It would be boring as hell. That of course is just my opinion.
As an avid gamer, I love to have a solid pair of speakers or a quality headset; because if you play a long online session or if you are being sucked up in the story of an RPG, the audio experience is really important as well.
Steelseries is a well known and respected player on the market of gaming peripherals and accessories. Most of you do know them, but for people new to the gaming scene or people interested in their background here is a little bit of information:
"From day one, SteelSeries has been focused on making high performance gaming gear used by the most demanding, top professional gamers worldwide and peripherals that provide superior quality and a competitive edge to gamers of all skill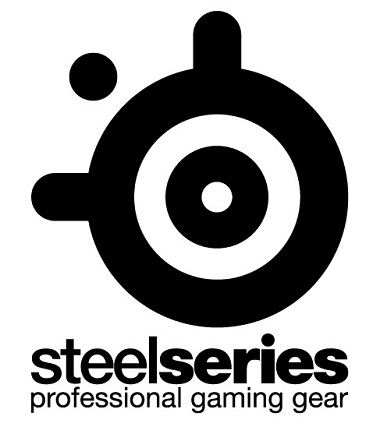 levels. We believe, as most gamers do, in winning, not trying!
What originally began with two people who recognized the need for superior, high-quality/performance gaming gear that would give gamers a competitive edge, has grown into a global leader in gaming and entertainment gear sought after for their high performance capabilities.
Fast-forward to today, and we've come a long way since our first glass mousepad. We have global offices in North America, Europe, and Asia, providing an integrated portfolio of products designed specifically for gaming. Fueling our growth is you, the gamer!
While we are proud of our technology and product innovation, we are even more excited about how these products are developed to meet the needs of gamers. Many companies may claim to develop superior gaming products but few actually do. Instead, they spend countless hours with lab engineers trying to force fit a new technology with bells and whistles and mediocre functionality for the end-user.
At SteelSeries, we develop our products with a small internal team and a vast network of technology partners, channel partners, game publishers, and gaming communities around the globe. We aren't afraid of being challenged and implementing new ideas. Our main goal is to always to listen to the collective feedback of our professional gaming community.
We won't bore you with cheeky slogans, trying to underline our authenticity as gamers. We fully acknowledge that the best professional gamers in the world know more about what they want and what will make them better, than we do. We are proud to be working with our partners, but we can't take credit for their invaluable input and feedback. Instead we tell it like it is: they help us. We want to know what works and what doesn't. For this reason, SteelSeries creates innovative solutions that provide a competitive advantage for all gamers.
Critical to our company's success is also our reinvestment in the gaming communities and the individuals who support them. As a result, our corporate philosophy is to take a substantial portion of our revenue and put it back into the gaming community to help spur industry growth. We support our community in numerous ways, ranging from co-hosting tournaments like Iron Lady and King of the Hill, and supporting gaming competitions of all sizes, to promoting the top and up-and-coming gaming teams/organizations.
Put simply, SteelSeries does not claim to invent or reinvent the gaming industry. Nor do we focus on one specific product, copy other companies or follow the crowd.
Instead we leave it to you, the gamer, our customer/partner/inspiration, to decide if we are deserving of such declarations and accolades. What we do promise, however, is to remain committed to you. We will continue to work with you and the gaming community to make the best products possible and give you that competitive edge. We will continue to do our best to support the growth of the professional gaming industry and give back to the gaming communities. By doing so, we don't just talk a good game, we win!
Thank you,
The SteelSeries Team"