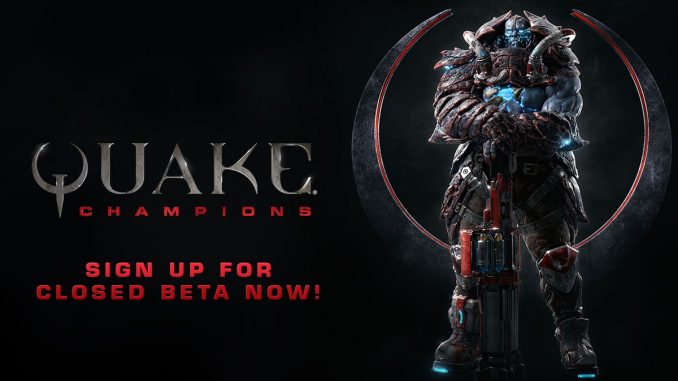 Bethesda has since announced that the sign-ups for the closed beta of the game are now live. This means that if you're interested in taking the game for a spin and getting an idea of what to expect, now's your chance to do so. Note that this is a beta which means that what you see in terms of features, skills, and graphics might not necessarily be representative of the final game.
It's almost time to return to the Arenas, so dust off your rocket jumping and Railgun skills – sign-ups for the highly anticipated Closed Beta for Quake Champions are now open on the game's new official site. The Closed Beta is expected to begin in the coming weeks, and if you're going to be attending PAX East this weekend at the Boston Convention Center, Quake Champions will be playable at the Bethesda Booth.

The new website is loaded up with details on many of the Arenas, weapons and Champions you'll be able to check out when the game enters Closed Beta. Also, keep an eye out this week for more info and gameplay videos. On Wednesday, we'll start our Champion profiles with a new trailer focused on Nyx, and on Thursday we'll showcase the first Arena, Blood Covenant.

To celebrate the Closed Beta, we have a brand-new gameplay trailer, showing off all the frantic, skill-based fragging and intense speed players can expect from the next great Quake multiplayer game.