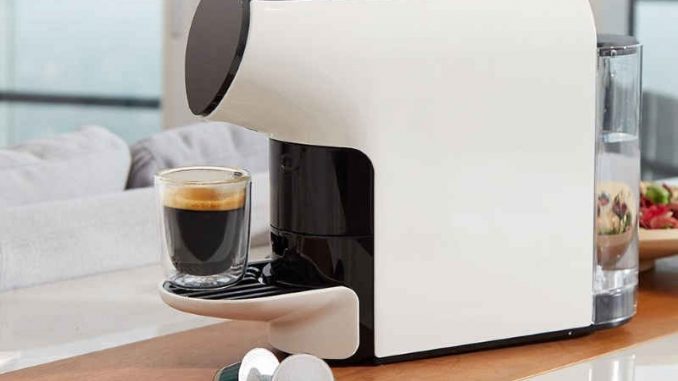 Xiaomi has unveiled another home product – coffee making machine – called "Scishare Coffee Maker." The Beijing-based tech firm is popularly known as a smartphone maker but it also ventured out in of non-mobile products under its crowdfunded Mijia brand and Mi Ecosystem.
Recently, the company has launched a slew of products including a Walkie-Talkie, Smart Camera, Car Recorder, and among others. The "Scishare Coffee Maker" product posters were posted in the Chinese social media network Weibo, displaying a coffee shot, a strong beverage and one hint at the smoothness of it. The "Scishare Coffee Maker" is developed by Ningbo Heart Technology Co. Ltd.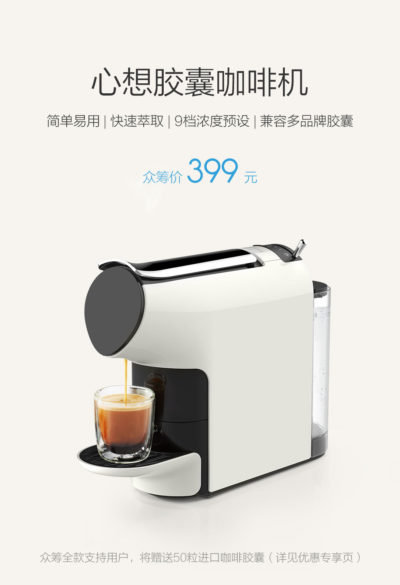 Xiaomi's coffee maker measures 340 x 100 x 260mm. it consists of a 19Bar electromagnetic pump that has a power rating of 1200W. The company claims that the coffee maker can prep the coffee in just a minute. The coffee maker features an automatic switch off after 15 minutes when not in use as well as easy-to-clean design. "Scishare Coffee Maker" features a power button which is placed alongside the extraction button.
Moreover, the coffee maker supports multi-brand coffee capsules. It is designed to express the coffee beans based on the different concentration preference of individuals. Also, it has LED lights for direction along with a flow control lever. "Scishare Coffee Maker" used European coffee extraction technology, providing from eight different cup sizes ranging from 15-85ml.
"Scishare Coffee Maker" is available only in White color with the first batch to start shipping from April 18 in China. The coffee maker costs CNY 399 and the crowdfunding program participants will get 50 imported coffee capsules.