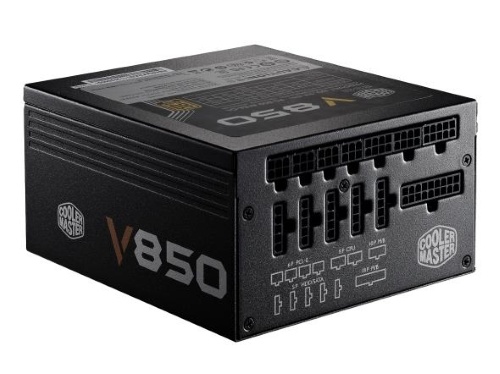 We've got something new and shiny here, it's one of CoolerMaster's newest PSUs, the V850. The V series is CoolerMaster's first step along a complete revamp of their PSU lines, in theory they're going to be replacing almost everything with better stuff. I can't speak for that particularly, but I can definitely abuse this V850!
CoolerMaster has a long history in the computer world, here's what they have to say about themselves on their About Us page:
Pursuing excellence in design, quality, and affordability since its inception two decades ago, Cooler Master has fueled growth through product portfolio diversification. This comes from an endless drive to deliver world class quality and service to its customers.
Overview:
Wide-ranging product offerings (Power supplies, enclosures, accessories, peripherals, & cooling products)
Innovation driven by cohesive effort between end-user input and R&D
World-class regional customer support teams
Briefer than most companies, I appreciate that! I have a picture to post here that could probably replace the entire rest of the review: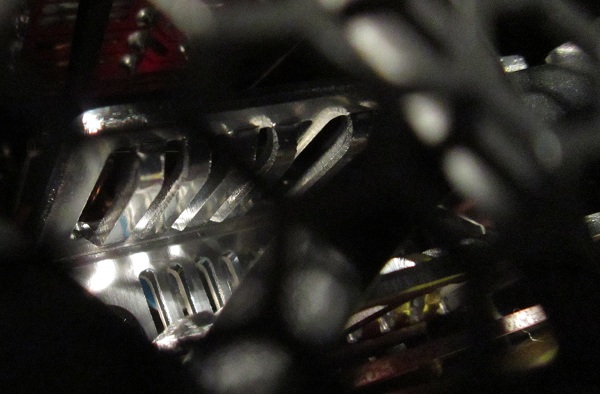 That's a view through the fan grill, showing the unique heatsink that is only used on Seasonic's KM3 platform. The KM3 platform is one that I have yet to see produce anything less than an excellent power supply, regardless of whos label is on it.
Obviously I can't actually just post that picture and call the review done, but I have to admit that it's tempting.
Let's take a look at the official specifications of the Cooler Master V850
PSU on the next page.