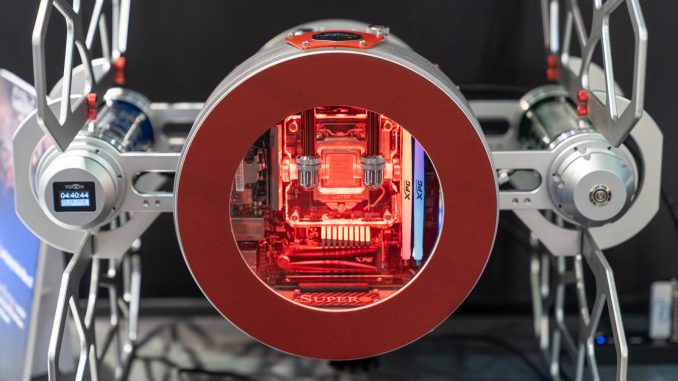 It's midway through the year, and it's time again for Computex! Our FK team flew over to Taipei to get up close and personal to see what new products PC manufacturers will be releasing to the market real soon!
Let's kick things off with Supermicro. For the vast majority of people, Supermicro is synonymous with producing server side hardware, but in recent years they have started to move into the consumer market by releasing gaming motherboards.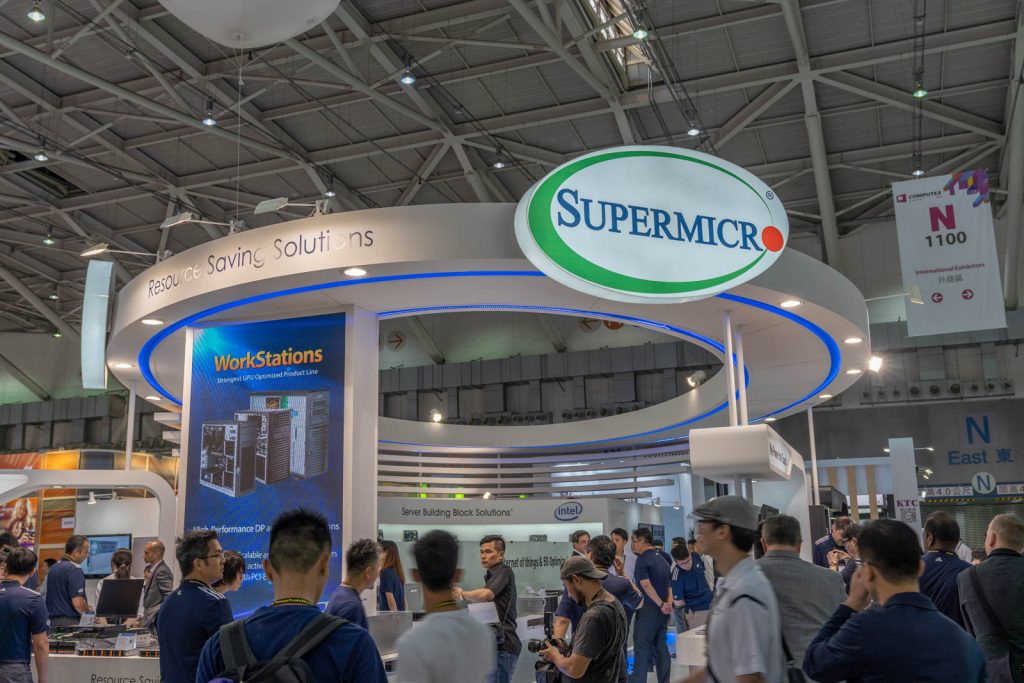 One of the first things to catch Winston's eyes were Supermicro's crypto-mining rigs.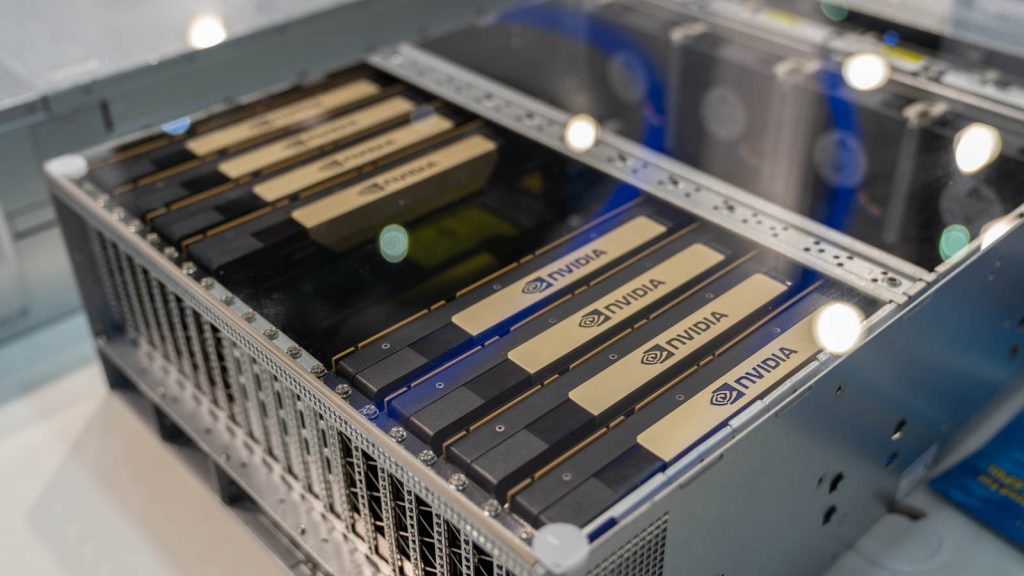 This crypto-server setup showed off 8 Nvidia Titan X's!! That's a lot of GPU processing power! Whilst the power-consumption was not quote for this rig, we are sure it is running nearly as efficiently as possible, in-line with Supermicro's mission statement at the beginning of this year's Computex in going as green as possible.
Next up we thought was what we initially thought was a normal water-cooled mod in an In Win D-Frame chassis, but on closer inspection this mod proved to be one of the most intriguing ones at Computex 2018…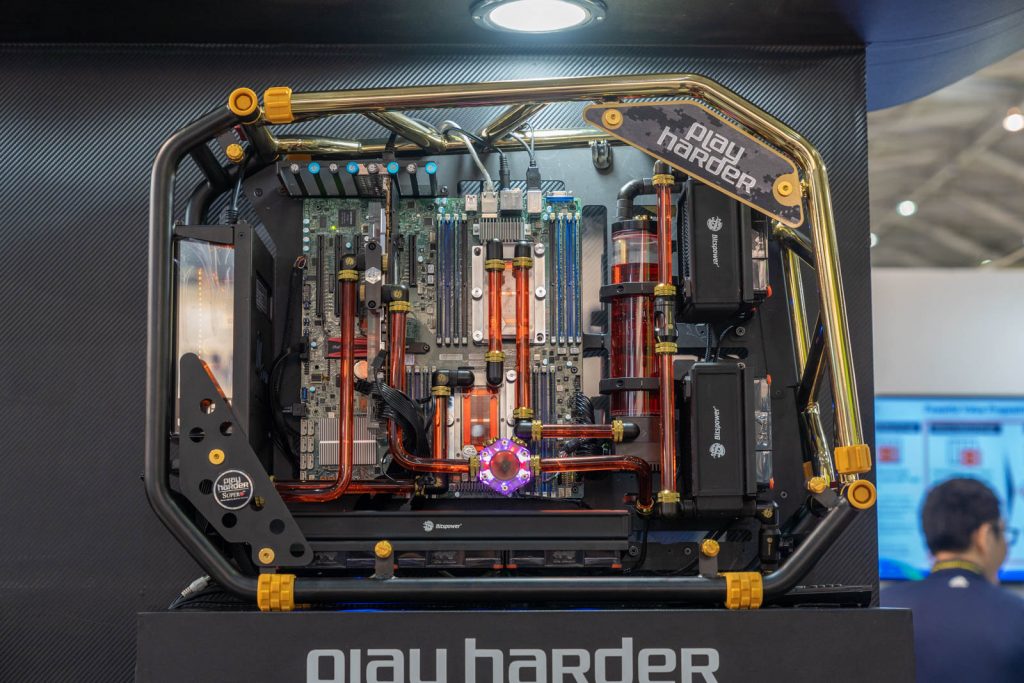 Look closely and you'll see a dual CPU setup. Whilst this is not something new in the world of mods or water-cooling, this is actually the worlds first dual socket 3647 Xeon CPU gaming system!!! Whilst this is still a conceptual setup, we are sure this system will definitely haul ass!
Finally, no booth would be complete with a standout mod on display!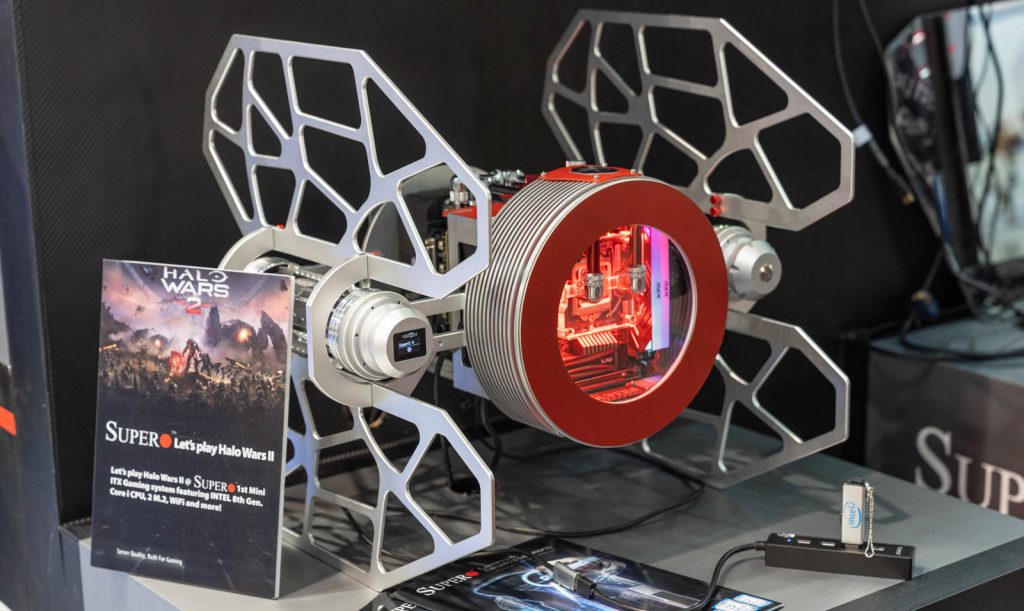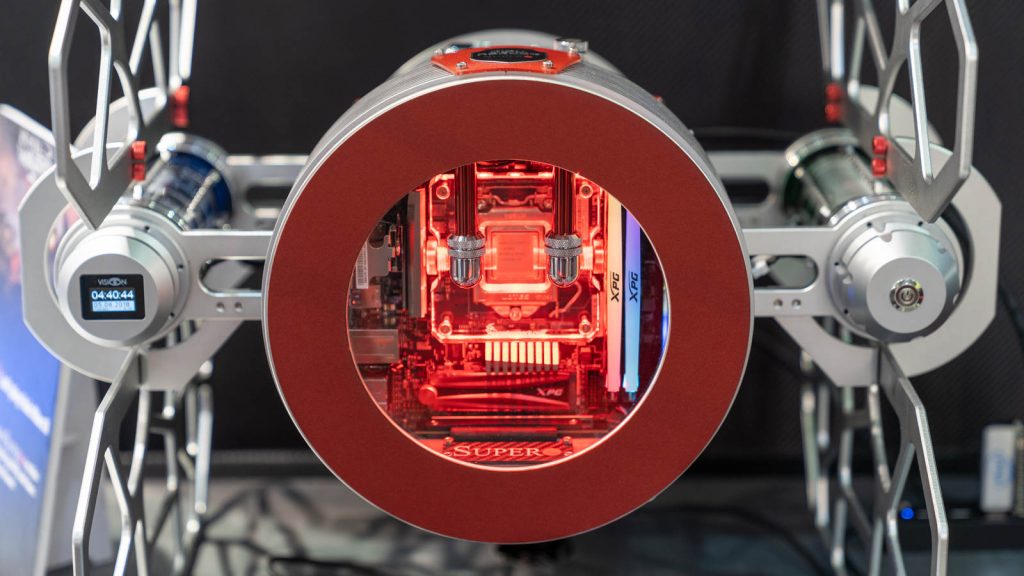 This spaceship-inspired mod house Supermicro's C7Z370-CG-IW mini-ITX gaming motherboard! Check out the water-cooling reservoirs being positioned on the mod's wings to minimise the size of the actual body of the PC!
Stay tuned for more articles covering Computex 2018!