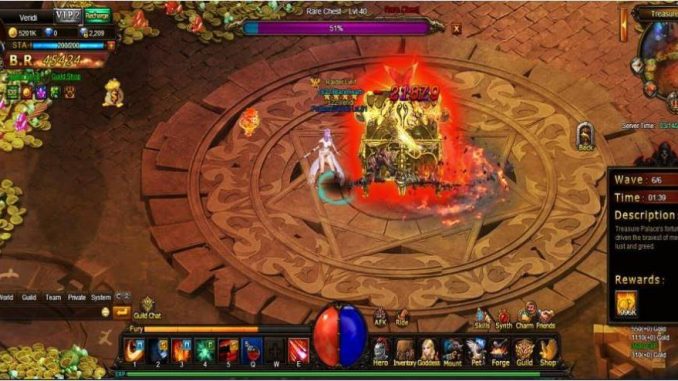 The rise of high-speed internet connectivity and always-on communications has meant that the online gaming market has seen a meteoric rise in recent years. According to research by Newzoo, the global games market reached an all-time high value of $99.6 billion in 2016, up 8.5 percent year-on-year, and is expected to grow to $118.6 billion by 2019. Much as the majority of sectors within the overall gaming industry have evolved over the past several decades to help accelerate this growth, one segment in particular has seen a paradigm shift: online browser games.
The Rise and Fall of Adobe Flash Games
In the early 2000s, the ubiquity of Adobe's Flash software – and its underlying ActionScript technology – made publishing and playing free casual online games easier than ever before. During this time, a number of browser and Flash-based gaming hubs soon came to the fore. One of the most popular sites of its type, Newgrounds, has been described as a "one of the most visceral democratizers of online publishing", while similar sites such as Kongregate also thrived. However, the turning point for browser games arguably came with the release of the iPhone in 2007. Shunning Flash support in favor of HTML5-based applications as well as its proprietary App Store, Apple's bold step would ultimately go on to change the face of gaming. When the App Store – and Google's Play Store – eventually took off, rather than having to fire up their computer, those looking for their fix of accessible, casual gaming were able to play their favorite titles anywhere, any time via their smartphone. According to the aforementioned Newzoo research, mobile gaming now accounts for $36.9 billion in yearly revenues, and is soon expected to pass console game revenue for the first time.
As a result of this shift of casual gamers towards their mobiles, research conducted by Gamasutra suggests that portals such as Newgrounds, Kongegate and others have substantially decreased in popularity over the past few years. One prominent developer, Super Meat Boy and The Binding of Isaac's Edmund McMillen, supports the view that casual Flash games have been supplanted by mobile, app-based titles. In a 2015 interview with Kotaku, he said: "I quickly found out that that whole scene is long dead. There is almost no money in Flash games these days. Kinda sucks, but I believe everyones moved to App Store dev. It's sad to see it slowly die off. Flash was a very easy way to make games, but time changes everything." While Flash games may be becoming an increasing relic of the past – especially given Google's move last year to phase out support for the plugin in its Chrome browser – that's not to say that browser games are completely dead; indeed, they may be on the verge of a renaissance.
HTML5 & WebGL: A Browser Game Renaissance?
Although traditional browser-based gaming hubs may have seen something of a decline in their audience and revenues, online casinos have soared in popularity in recent years. Forecasts suggest that the iGaming market is expected to reach $56.05 billion by 2018 – more than double its 2009 revenues. Online casinos have followed the trend to stop using Flash, but are doing so in more than one direction. Betway, for instance, is one operator that has seen a move away from Flash-based slot and casino titles to software provider Microgaming's HTML5-powered platform, offering users across desktop and mobile parity in their experience. Similarly, more specialist browser-based video games have also managed to avoid the decline associated with casual, Flash-based titles; Jagex's fantasy MMORPG RuneScape, for instance, has remained enduringly popular with players since its inception in 2001. Rather than using Flash or HTML5, the game is powered by Java and incorporates 3D rendering. In 2016, its developer announced record profits of £20.4 million ($26.1 million USD), proving that the sector is still very much showing signs of life.
Indeed, recent developments in the technology mean that browser-based video games are now capable of providing experiences closer to their desktop and console counterparts than ever before. The WebGL Javascript API, which saw version 2.0 of its framework released in January of this year, brings cross-platform 3D graphics to the web without the need for browser plugins for the first time, thanks to the use of the HTML5 canvas element. At present, a number of proof-of-concept websites show the GPU-accelerated graphics the technology is capable of, but it is likely to be embraced by video game developers as it grows acceptance within the tech sphere. On a somewhat different but similarly notable front, cloud-based computing and game streaming technologies have advanced to the stage where it is now possible for users to play a significant number of "conventional" PC games via their web browser, with the computing being handled either by a central server a la Nvidia Shield; or, as is the case with Jsmpeg-vnc, their own base computer.
Ultimately, browser games have had to adapt in order to survive. While the days of the casual Flash-based game may have given way to the rise of mobile titles such as Candy Crush Saga, Clash Royale and Super Mario Run, browser games still very much have their own place within a thriving video games industry.