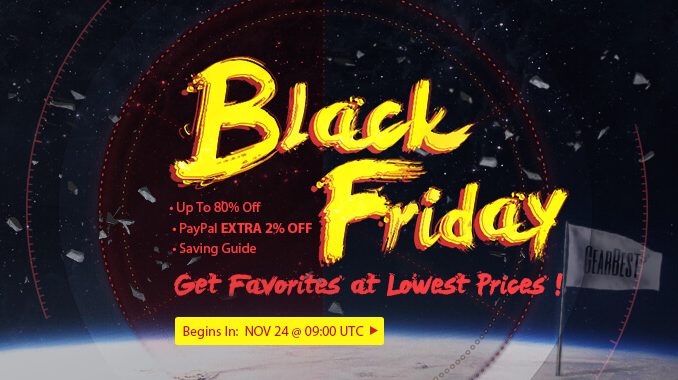 GearBest is starting their "Black Friday" special promotion on 24th November. Don't miss out on picking up some great bargains!
Taken from Wikipedia …
"Black Friday is the day following Thanksgiving Day in the United States (the fourth Thursday of November). Since 1932, it has been regarded as the beginning of the Christmas shopping season in the U.S., and most major retailers open very early (and more recently during overnight hours) and offer promotional sales."
Visit GearBest's website.