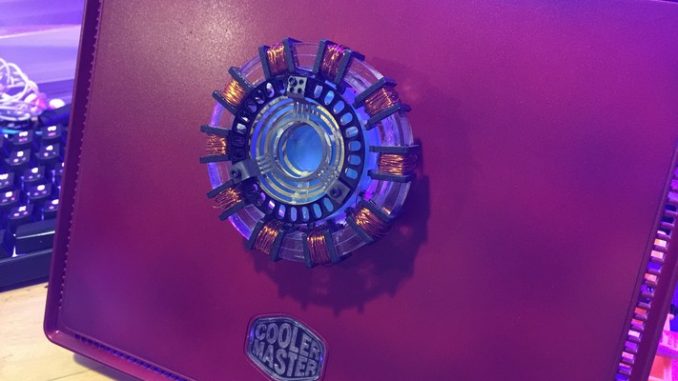 First off, let me wish you all a very Merry Xmas! It's been a packed year here at FunkyKit, and together we my existing day job, it's been a very tiring process, but one that has been uber fun!
For those that have paid close attention to some of our FunkyKit Facebook page (or my own personal one) will have gathered by now that I am in the middle of a modding project. From the photos you may have gathered that the mod is on a tiny mini-ITX case with hard tubing watercooling, having been away from modding for nearly 20 years I wanted to challenge myself with this.
My original time frame for the mod was around 3 months, even though most of the hardware components were kindly sponsored by the likes of Cooler Master, Bitspower, ZOTAC and ADATA, I need the time to plan carefully the project.
The biggest problem I faced in making my mod was the lack of space we have in Hong Kong, let me tell you that my computer desk, sofa and side cabinet is still covered in bits and pieces I needed to make my mod possible. I am thankful that I have rooftop to use, otherwise I would not know where I could spray paint the chassis. During the planning phase, I was like a kid in a candy shop, there were just so many ideas, themes and color schemes I wanted to do, and putting them down all onto paper, and subsequently into a build log (don't worry I will make it live soon, I promise) all took a lot of time.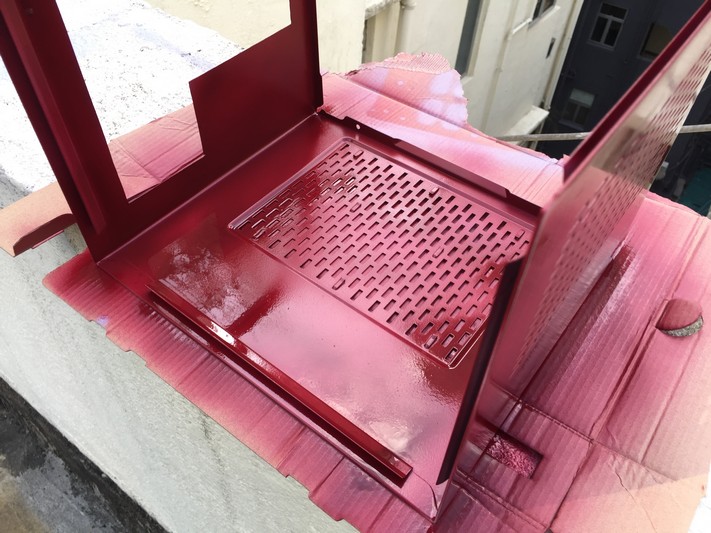 Next came the 'hands on' phase where I had to use all of my limited DIY skills to make the mod happen. Using a rotary tool to cut the chassis in my bathroom was definitely no fun. Then, after watching hours of YouTube videos on how to spray paint properly, I sprayed all the bits I needed hoping for a fine smooth finish, only to have been a little too heavy handed at times resulting in lots of paint overruns…… 🙁
As I had measured up all the hardware components beforehand, placing them in the corresponding place was the easy part. My last watercooling setup was 20 years ago with soft tubing, back then no one had thought of using hard tubing. I love the straight lines and angled bends on a hard tubing setup, and thanks to Bitspower, I made my first hard tubing loop. Even that was quite straight forward.
I've come to most difficult part of the mod. No, its not making sure that the watercooling loop is leak-free, or figuring out what colors the LEDs should be, its the wiring. I hate this stuff, and in any modern ATX chassis there tends to be plenty of room for me to hide my cable jungles, but in the confines of a mini-ITX chassis, forget about it. I've done my first attempt at tidying the cables, but it still looks like somebody has just eaten spaghetti and subsequently puked inside my case. My biggest gripe here is that power supply manufacturers down let you have enough options for cabling for their modular PSUs, all the cables tend to ugly and 2 feet longer than you need then to be. I've purchased a set of molex extractor pins and a crimper, and it looks like I will need to get down and dirty with these wires and cut a lot out.
Stay tuned for the upcoming build log!!!