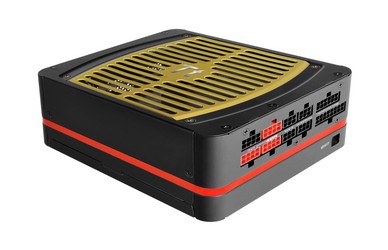 Thermaltake comes with a new digital-controlled power supply.
The concept of this is rather simple, let you keep track of the electricity you use and let you manage your power expense.
"Thermaltake, being an industry leader in computer chassis, thermal solutions, and power supply units announces the latest news that the new revolutionary Thermaltake Toughpower DPS 850W/750W, an innovative digitally- controlled power supply with software. The implementations come with better voltage regulation to provide the system with clean and stable power. Of all the PSU monitoring software applications in the marketplace, Thermaltake DPSApp is the supreme monitoring tool that is powerful, easy-to-use, flexible and universal all in the same package.
Source: Thermaltake
Comments: