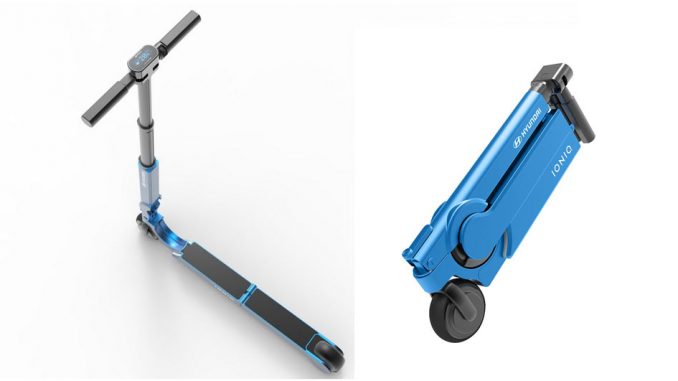 Hyundai wanted to add a little something to its Ioniq series at this year's CES with the debut of a conceptual electric scooter.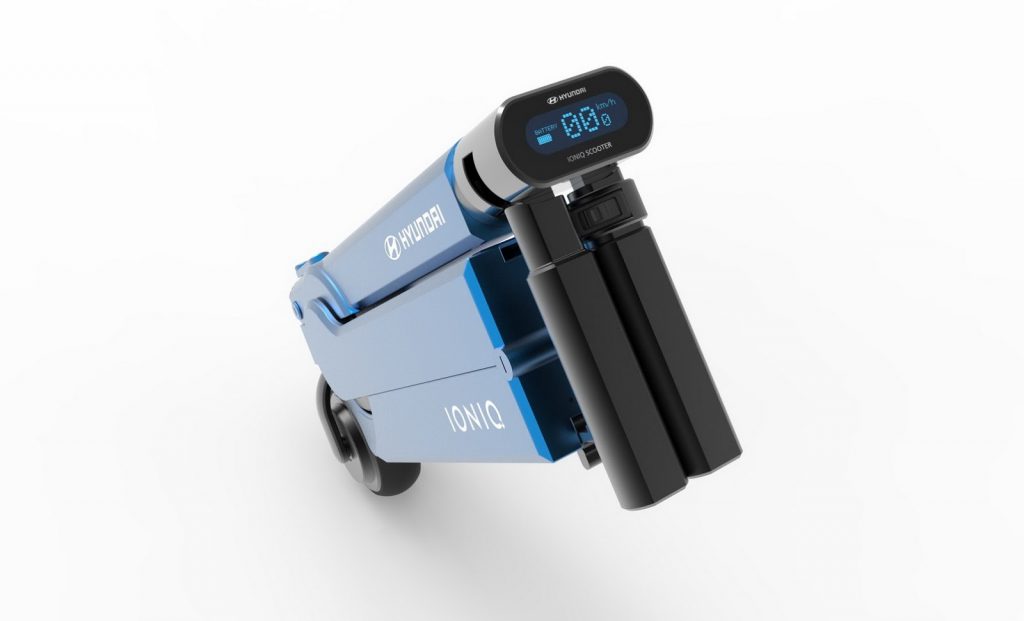 Part of the brand's "Project IONIQ" initiative, the first step of which was the release of the alternative-fuel model, the IONIQ Scooter stands out for its extremely compact design and portability.
The Korean company says that users can fold and unfold the lightweight scooter with just one hand, and then conveniently store it inside the front door pocket of the electric Ioniq where it can also be charged.
The scooter comes with front and rear lights to help with visibility, and an occupant sensor that detects when the rider is safely aboard before riding mode is enabled. To accelerate, the rider simply scrolls up a thumb switch, while braking is realized either by pressing a pad over the scooter's rear wheel or scrolling down the aforementioned switch.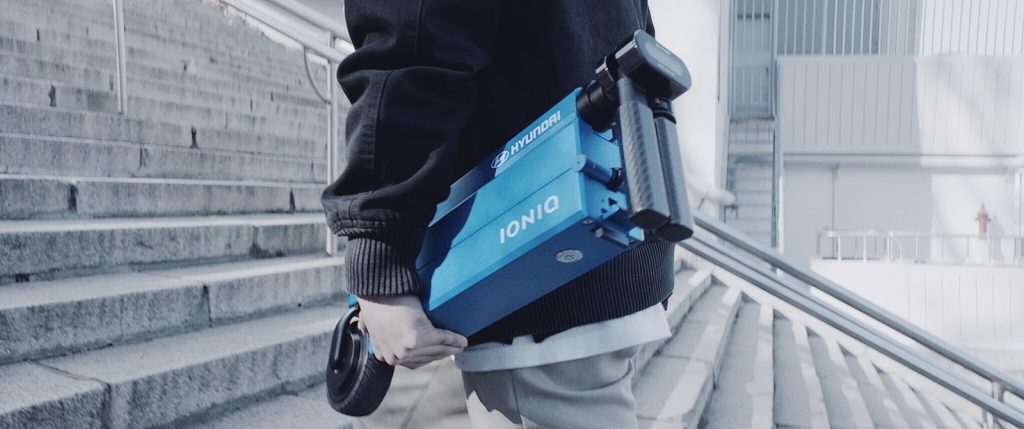 For now, at least, the Ioniq Scooter remains a study to woo visitors at Hyundai's CES booth with no plans for production.