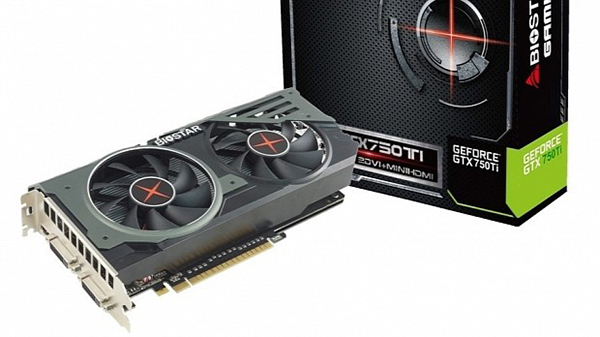 In a surprising turn of events, a new GeForce GTX 750 Ti graphics card has been released, the Biostar GTX 750 Ti Gaming OC. We call it surprising because the original GTX 750 Ti was launched back in early 2014, as a preview of the Maxwell architecture.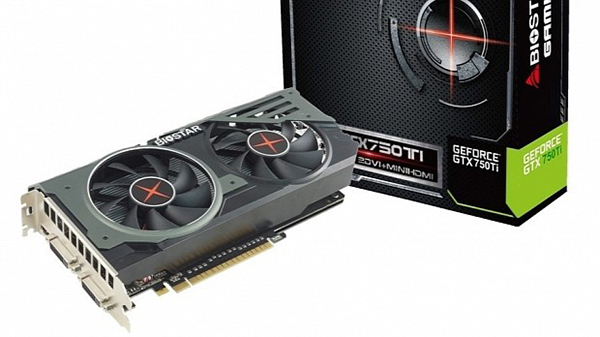 Still, I suppose that with the emphasis placed on high-end and upper mainstream graphics cards, a void does seem to threaten the mid-range market.
Biostar may or may not base its hopes on the idea that "reviving" the mid-range Maxwell will net it some better short-term sales (640 CUDA cores in case you were wondering).Whatever the case, the GeForce GTX 750 Ti Gaming OC is here, with a base GPU clock of 1,059 MHz, a GPU Boost clock of 1,137 MHz, as well as 2 GB of GDDR5 at 5.4 GHz speed.The adapter is cooled by a solid aluminum heatsink with two 80 mm fans on top.Finally, there are several video outputs, as is normal for video boards in general: two dual-link DVI connectors and a mini-HDMI.The price of the Biostar GeForce GTX 750 Ti Gaming OC hasn't been explicitly stated, but it shouldn't be too far off from the $130 / €130 of the reference card. Look for a black and green box holding a board with a dual-fan, black-shrouded cooler.
Source: SOFTPEDIA Via Sebastian Pop
Comments: