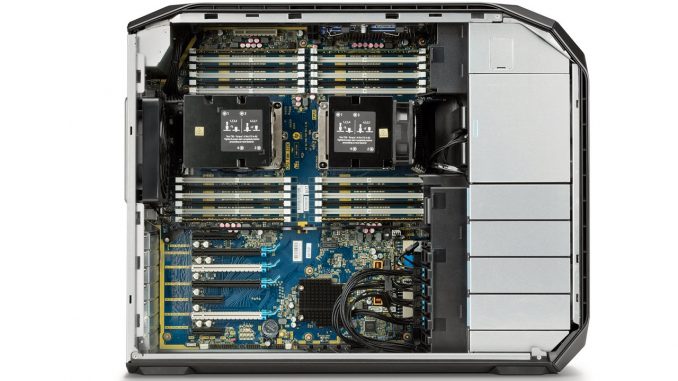 No matter how great your latest PC build is, HP's new Z Workstation lineupcan probably top it. The company's latest Z8, Z6 and Z4 desktop workstations are its most powerful and ridiculously upgradeable ever, it says. The top-end Z8 features 24 RAM slots and up to 3TB of RAM, dual Xeon CPUs (with up to 56 cores), dual M.2 SSDs and dual NVIDIA Quadro Pro graphics cards. It's aimed squarely at VFX artists, letting them run 3D simulations, edit 8K video and do Nuke compositing, probably all at the same time.
Just to rattle off a few more specs (because there aren't many machines like this), it offers 10 USB 3.1 Gen 2 Type C ports, dual Gig-E ports, seven full-length, full height PCIe slots (nine total) and optional Thunderbolt 3. All of that is housed in a cleanly laid out, tool-free chassis with a 1,700 watt power supply and invective ducting.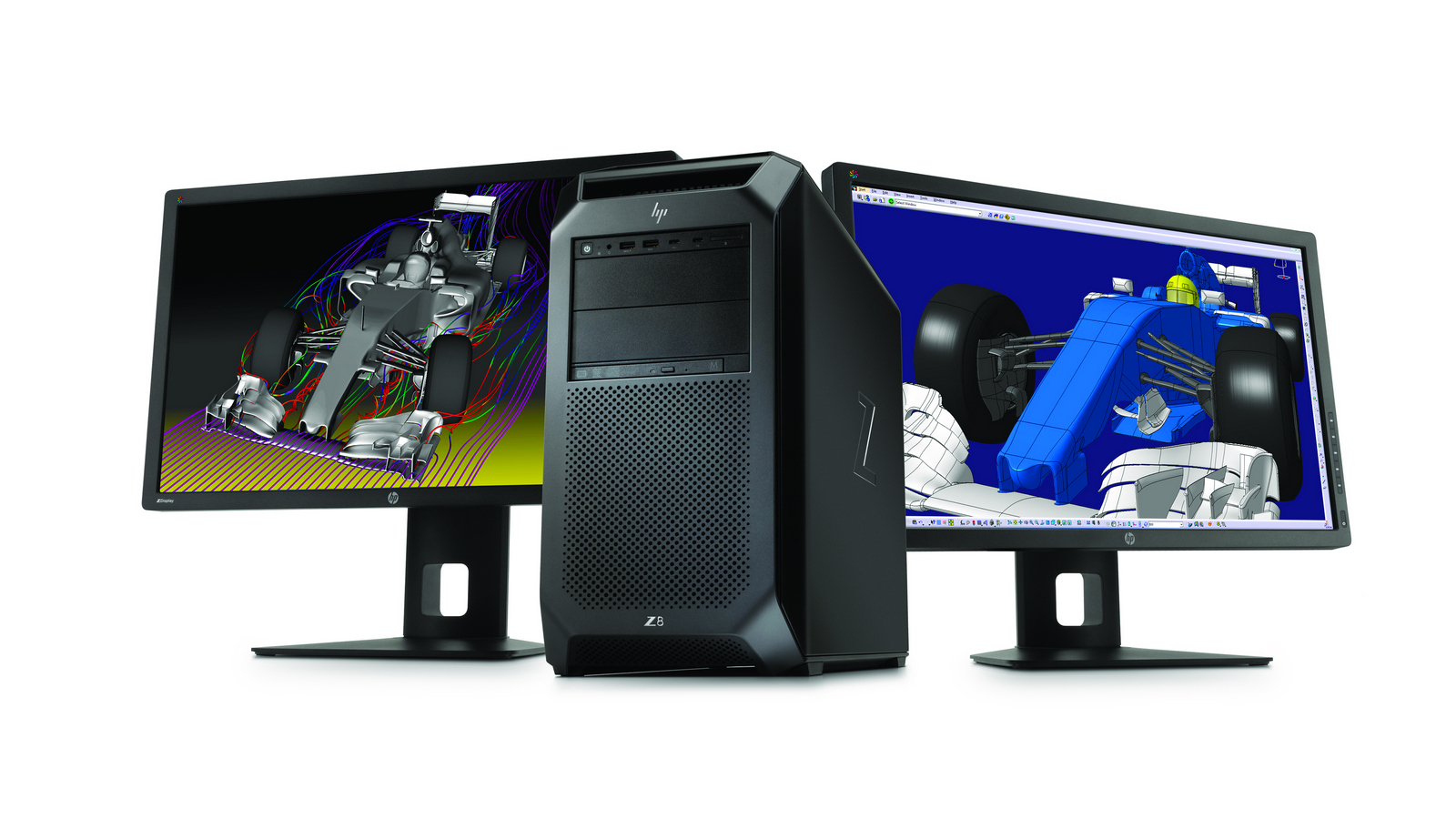 Just buying the Z8 box without much inside will cost you $2,439, but if you want, say, a pair of the latest Xeon Platinum 8180M chips with 28 cores each and two of NVIDIA's 24GB P6000 Quadro graphics adapters, those items alone would run you a cool $35,000. Overall, the new machine boosts the memory, CPU core count, graphics and PCIe bandwidth capacity significantly across the board compared to its previous Z840 flagship model.
Source: Engadget