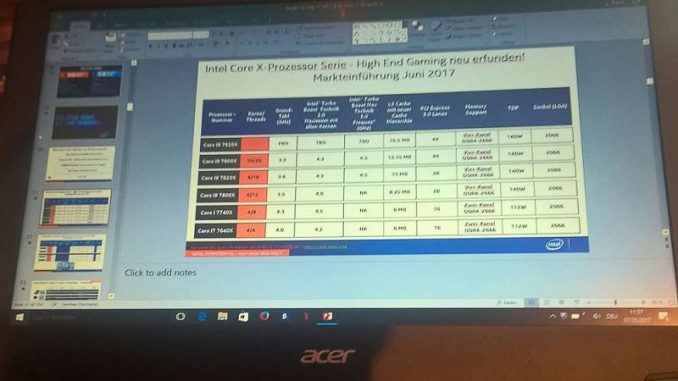 Thanks to Charlie our Chinese editor for posting this. Website Coolaler.com and Videocardz have leaked information about Intel's up-and-coming Intel Core i9 (Skylake-X) and X299 Chipset.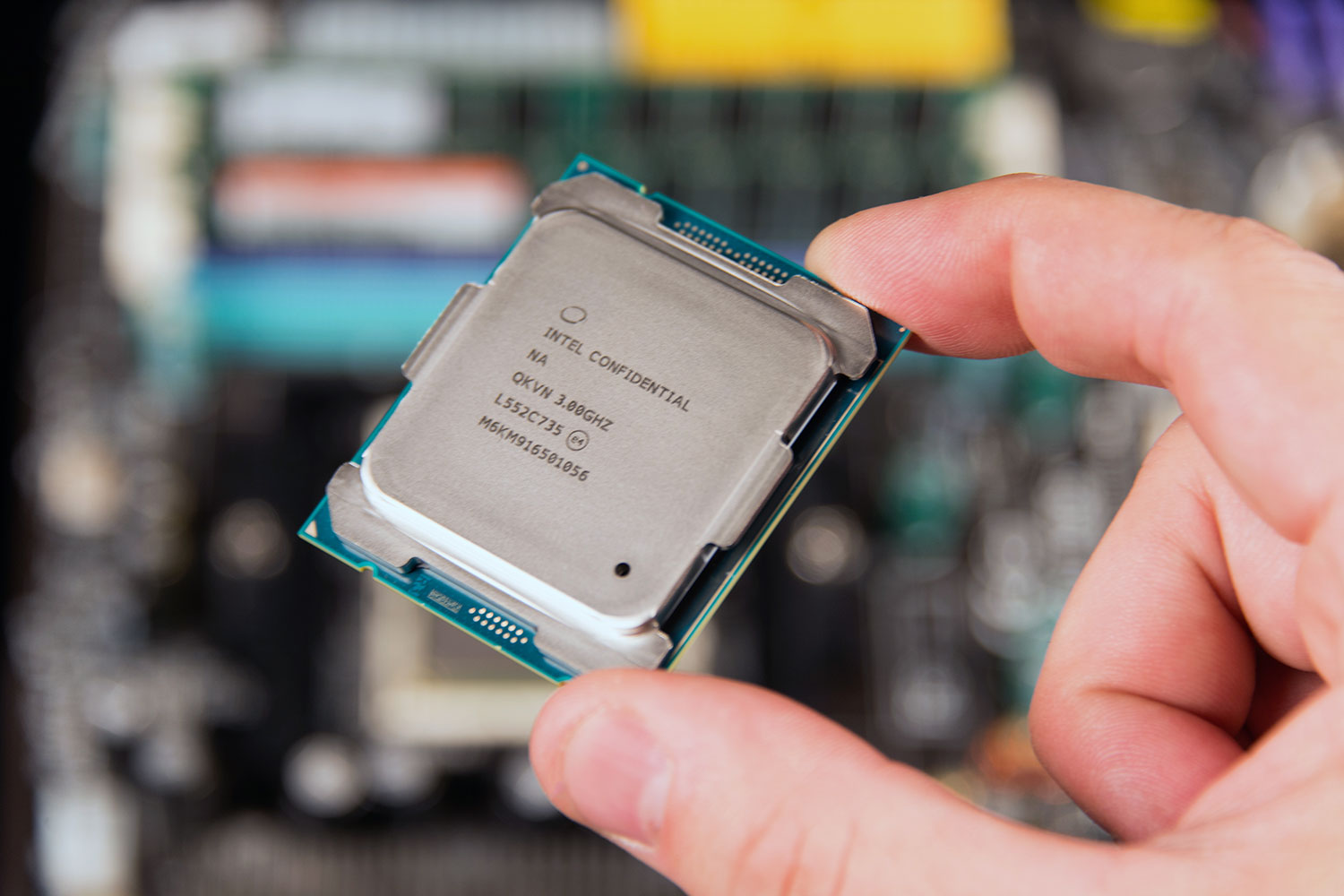 The highest-end Core i9 will be the 7920X with a beefy 12 cores / 24 threads and a massive 16.5MB of cache. Base clock and turbo speeds are unknown until its official launch in August.
While the lowest Core i9 model will be the 7640K running at 4.0GHz, offering 4 cores / 4 threads with 6MB cachen and only 16 PCIe lanes.

We expect to see some samples showcasing at Computex. Watch this space!
Source: Videocardz via Coolaler
Related articles