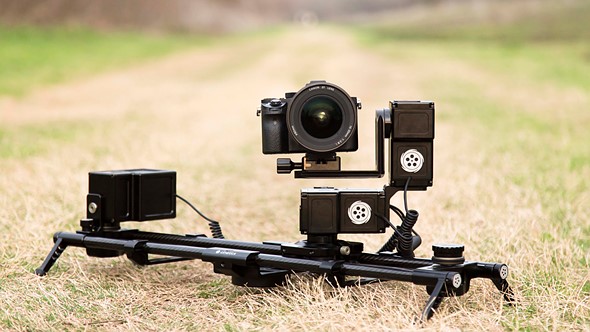 Cinetics, designers and manufacturers of lightweight and portable cinematic systems for videographers and filmmakers, is adding a next generation product to its arsenal of motion control, dolly, and tripod systems for photographers, filmmakers and videographers. Lynx™ is an ultra-smooth camera slider and multi axis motor control system that masters the art of timelapse and is capable of making precision video moves. Following the overwhelming success and community support of three previous Kickstarter campaigns, Cinetics will once again turn to Kickstarter for preorders of Lynx and offer its loyal community of photographers, filmmakers, and videographers a discount on the new system.
"Lynx is our 4th motion control project, and it's our very best. It's a compact camera slider built with input from an amazingly engaged customer base," explains Justin Jensen, founder of Cinetics. "It's a ready-to-run, three axis motion control kit that sets up quick and easily, is strong, fast and quiet, and can be driven by a mobile app. We are confident that Lynx will consistently perform as well as other, more expensive, compact motion control systems on the market.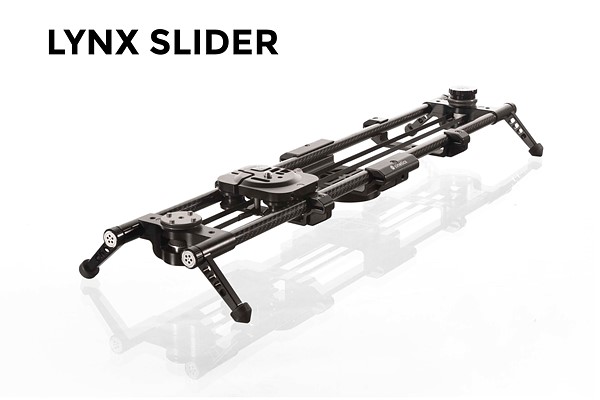 Lynx is manufactured using the finest materials and incorporates the latest in motor control technology to enable precise, quick and quiet slides, pans and tilts. A beautifully-designed mobile app allows easy and intuitive remote system control while its joystick design and accelerometer controls take live camera movement to an entirely new level. Lynx is designed for fast and easy set up, can run preset programs or be configured creatively to perform complex moves for incredible cinematic results.
Lynx is available in three primary kits: Base Slider, Motorized Slider and Three Axis Slider.
The Lynx Base Slider allows users to create manual video moves. The motor control can be added to the slider at any time.
The Lynx Motorized Slider kit includes the manual slider plus the slider motor and controller for a complete linear motion control system.
The Lynx Three Axis Slider includes the complete Lynx motorized slider and motorized pan and tilt head.