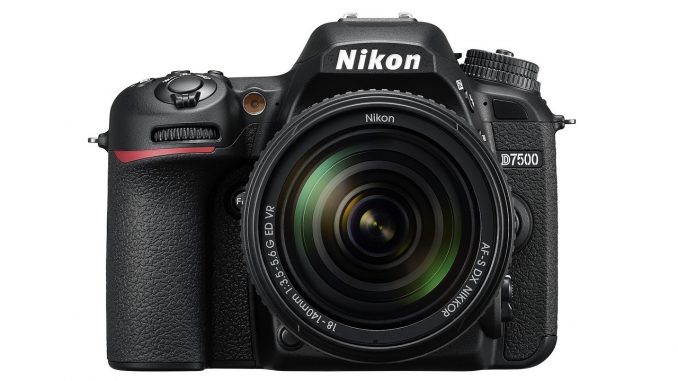 The specs look good too .. It can shoot 4K video at 24,25 and 30fps, as well as offering a an ISO range of 100-51,600 and features a 20.9 megapixel senor… all for a reasonable USD $1,250.
Those of you with eyes set on a mid-range DSLR may want to wait for Nikon's D7500, scheduled to launch later this summer for $1,250 body-only. The new shooter features a 20.9-megapixel DX-format sensor, an ISO range of 100-51,600 (with a low setting of 50), 8fps continuos shooting and 4K UHD video at 24, 25 and 30fps. What's more, the D7500 comes with an Expeed 5 imaging chip, the same processor that's on Nikon's D500 high-end DSLR. According to the company, that should make the camera versatile enough to handle fast-action and low-light scenarios with ease.
To frame your shots, you get a 3.2-inch tilting LCD and an OLED electronic viewfinder, while built-in Bluetooth and WiFi let you share pictures wirelessly to a smartphone. Unfortunately, Nikon didn't say when exactly its D7500 will hit stores; all we know is it'll be sometime during the summer. Either way, in case you want more than the $1,250 body itself, there's also going to be a $1,750 kit that includes an 18-140mm f/3.5-5.6 AF-S DX Nikkor lens. Time to start saving up if you're looking to pick one up.