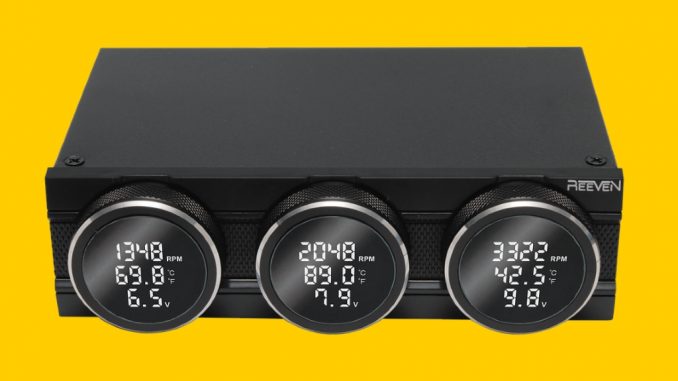 Cooling has always been one of the most important aspects of anything that consumes energy to create power. From massive power plants all the way down into our personal computers. In our gaming rigs, cooling is even more important as we tweak, overclock and push our hardware to the highest limits that we can attain. Sometimes getting that perfect balance between power and temperatures is tricky. However, there exists these wonderful little accessories called fan controllers. Fan controllers give any user the ability to get an exact dial-in on the formerly mentioned balance. The REEVEN Polariz RFC-04 is just such the product that we are talking about.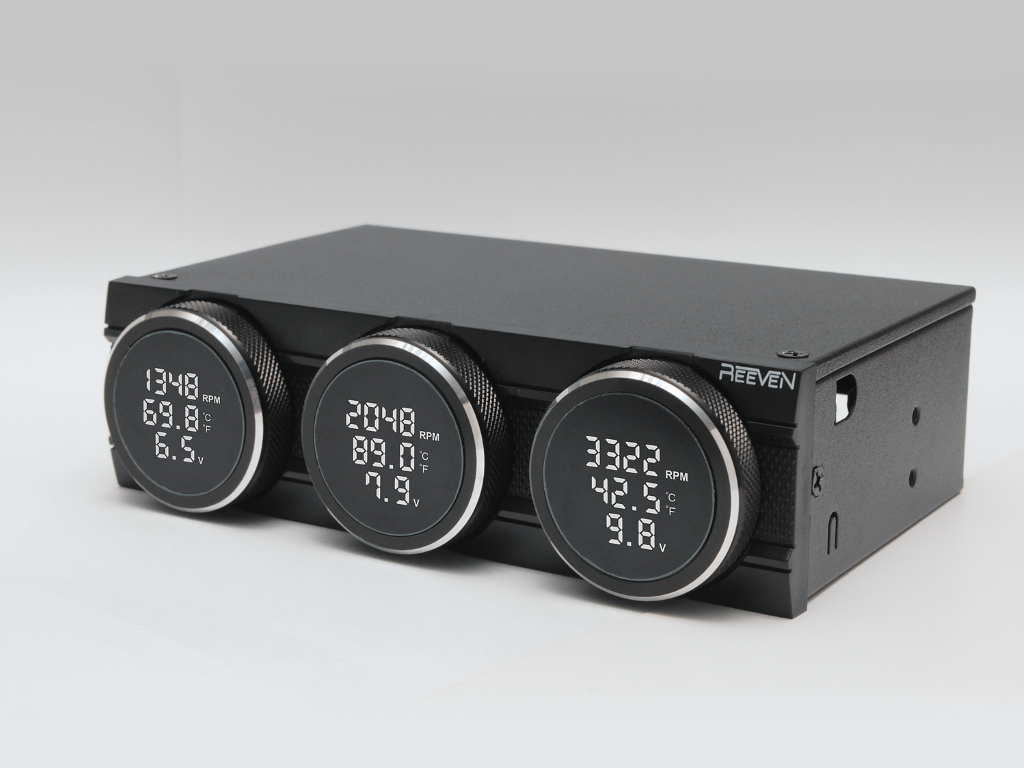 Today we have the privilege of reviewing the Polariz RFC-04 Fan Controller from REEVEN. The Polariz is a stylish fan controller with a design concept similar to that of a car dashboard. Using the big knobs, several fans can be controlled individually. The big display conveniently displays all of the important information needed by users. Its 36W power output is suitable for most fans on the market, and the metal housing gives the controller a solid structure and elegant design.
I would like to thank REEVEN for providing this review sample! Let us see what they have to say about themselves on their website:
REEVEN was established with a simple concept in mind: creating "Perfect user experience" in the computer market. It all started at a small office in Taiwan back in 2009, with a group of experienced and passionate engineers. Today, REEVEN is one of the most well-known suppliers of high performing computer components, holding numerous top-grade reviews and ratings.

Even though much has changed since 2009, REEVEN still stays true to our founders ideals: creating and designing products with Profession, Quality and Value, and always being open to ideas and suggestions from our customers.
Alright time to move on to the features and specifications of this lovely product!