Specifications and Features
PRODUCT HIGHLIGHTS
Speeds start at 2666 MT/s
Radically increase memory bandwidth
Menacing black heat spreader and PCB
Faster speeds and responsiveness than standard DDR4 memory
Exclusive Ballistix M.O.D. Utility and thermal sensor allow for real-time temperature monitoring
Intel® XMP 2.0 profiles for easy setup and configuration
Optimized for the latest Intel platforms
Limited lifetime warranty
As you can see in the product highlights, Ballistix Elite has fully working thermal sensor. Most new DDR4 kits don't have thermal sensors. It's not really required but it's nice to have a chance to monitor temperature of memory modules. In this case Ballistix memory keeps about 30-40°C lower temperature than recommended maximum for home usage.
Product Specifications
Brand
Ballistix
Form Factor
UDIMM
Total Capacity
16GB kit (8GBx2)
Warranty
Limited Lifetime
Specs
DDR4 PC4-27700 • 16-18-18 • Unbuffered • NON-ECC • DDR4-3466 • 1.35V • 1024Meg x 64 •
Series
Ballistix Elite
ECC
NON-ECC
Module Qty
2
Speed
3466 MT/S
Voltage
1.35V
DIMM Type
Unbuffered
More detailed info about used memory IC can be found in popular diagnostic software. Thaiphoon Burner software can read most of that. Overclockers will be probably happy to see that used memory IC is Samsung closer known as "B die". Simply the best overclocking memory IC on our market.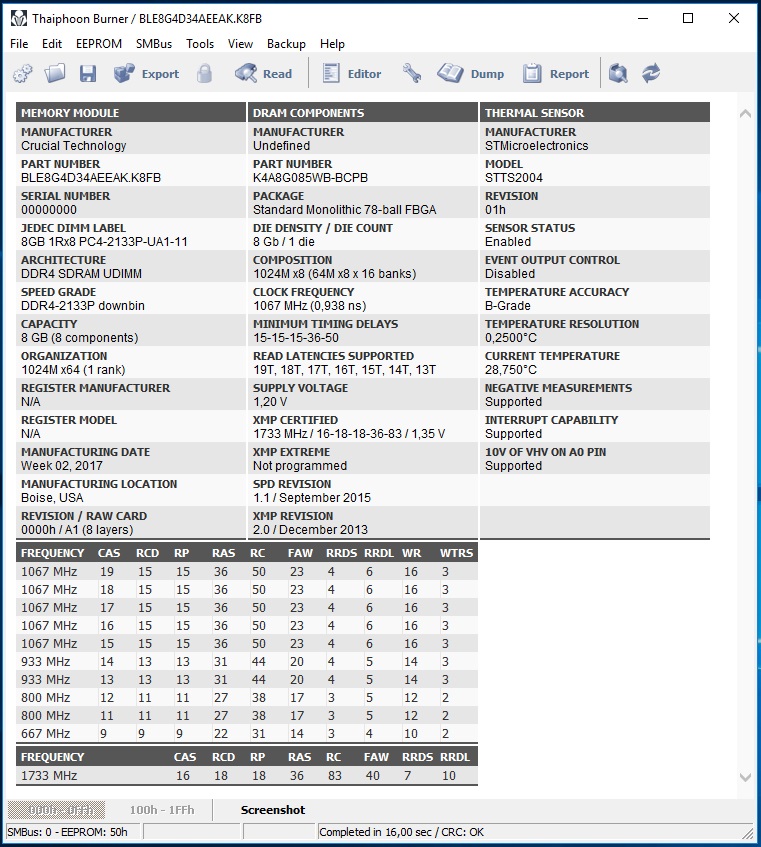 XMP profile works without issues on ASUS Maximus XI APEX which will be used in tests. Additionally I had a chance to test XMP profile on AMD Ryzen platform. On both tested motherboards, ASUS Prime X370-Pro and Gigabyte AB350-Gaming 3, Ballistix Elite 3466 memory works without issues while enabling memory profile but frequency is limited to 1600MHz ( DDR4-3200 ) due to platform limitations and no bclk options to set higher frequency. It doesn't change fact that regardless if you use it for Intel or AMD platform, it should work.
Package and its contents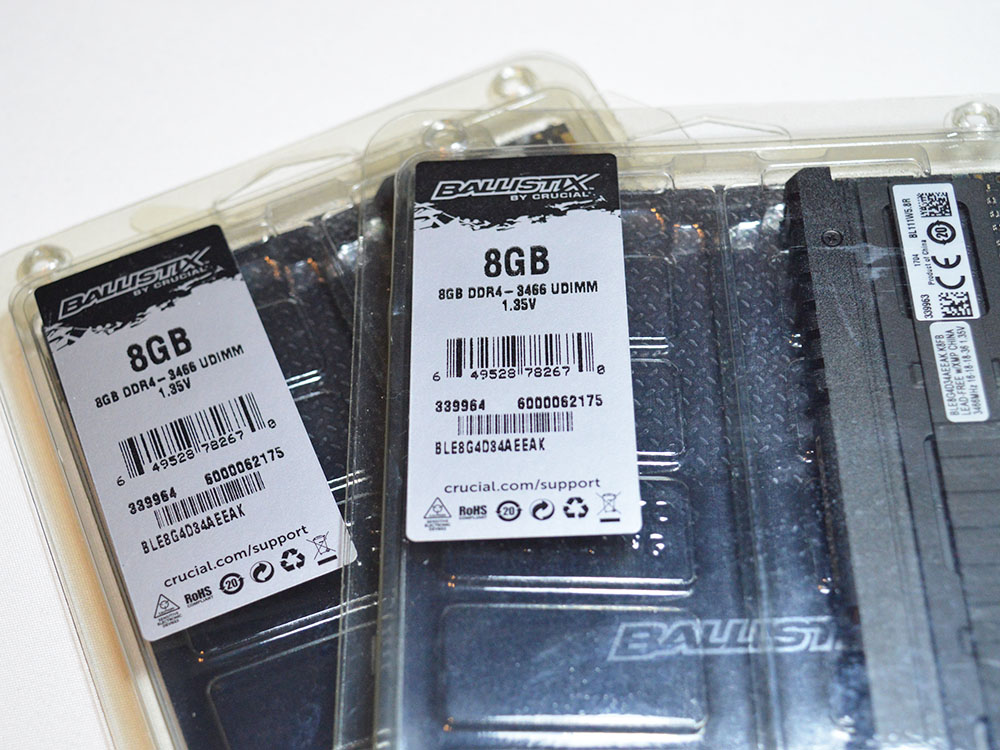 Tested memory kit is actually based on two single modules but both have the same product number and are based on the same memory IC what let us to run it perfectly stable.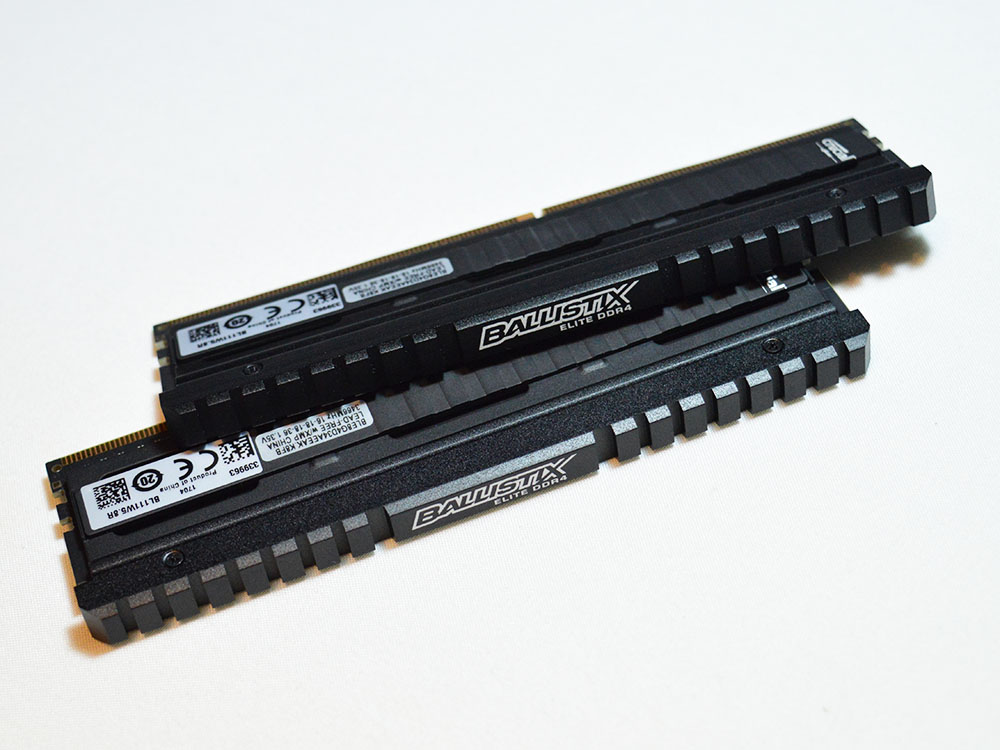 Memory is protected by aluminum heatsinks which are whole black. Heatsinks are also quite unique and it's hard to mistake them for any other brand. Additionally Ballistix sign is white what should give glowing effect in UV or blue light. Nothing really important but I guess that modders will like this fact even though there are no LEDs on these memory modules.
As you can see, memory looks great and should fit to most motherboard color schemes. Some users may complain that heatsinks are taller than standard memory but I can't really see big problem in that as most cooler manufacturers are already designing their products so they won't interfere with any memory kits.
Modules are single rank/single sided what is easier to overclock and in most cases won't be slower than dual rank/double sided modules. There are however applications which can use additional memory ranks and if you wish to use this memory filling all ranks then the easiest way is to install four the same modules.
Let's move to the next page as more important than great looks is performance.