Conclusion and Verdict
Ballistix Elite DDR4-3466 memory kit is one of the best DDR4 kits we had a chance to test. It performs great, it looks great, it overclocks great … it's simply great!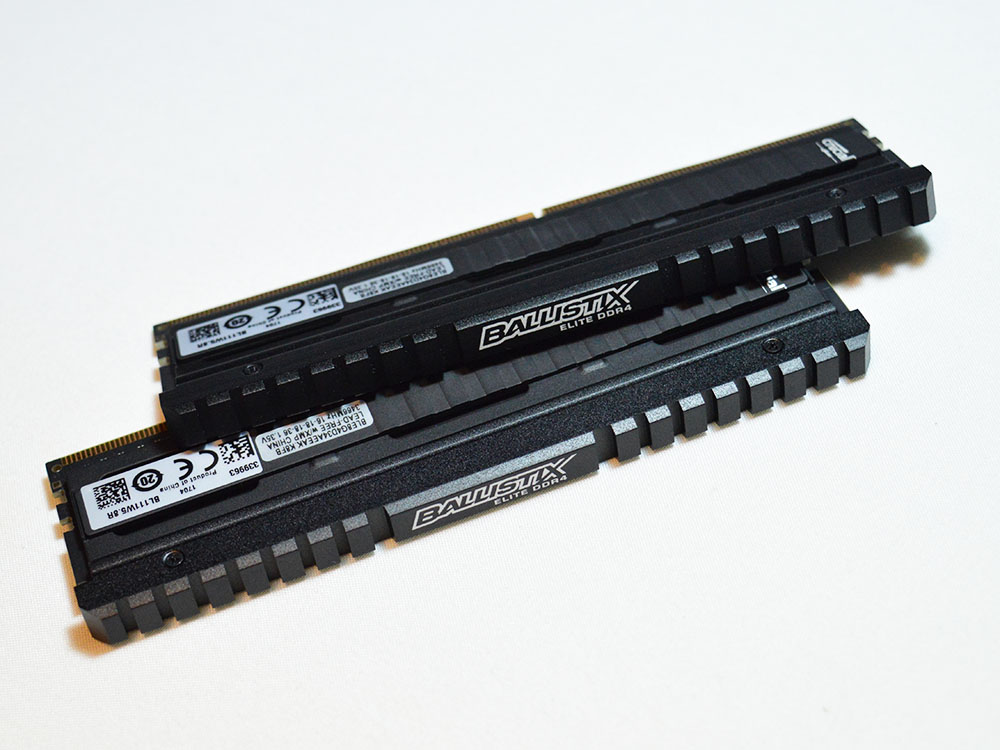 So what's missing from these modeules? Well, most users won't miss anything really … as these memory modules has everything you may need. Modders could ask about LEDs or any other additions. I don't fell like every memory kit has to be flashy so I can't see it as a disadvantage. Design is actually really quite unique and fits to most computers. Ballistix sign additionally "glows" if we have blue or purple lighting in the case.
Some users may complain as heatsinks are taller than standard DIMM. On the other hand most cooler manufacturers already designed their products with tall RAM on mind. One of the test platforms was AMD Ryzen where we were using Noctua NH-D15 which is really huge cooler.
I was able to find the price on Amazon, however on Crucial's website, these modules are selling for $185.00. They may not be cheap, but what about the competition? I haven't seen many offering memory kits at DDR4-3466 speeds. It's for sure a reasonable price considering the memory IC used are quality and offer really high overclocking results. For current prices of Crucial's DDR4 modules go here.
Final words:
Ballistix Elite 16GB DDR4-3466 memory kit is one of the best options for overclockers and gamers who want high performance memory with really high overclocking potential. Enthusiasts will find this memory also great looking and reasonably priced. What's more, Ballistix is offering lifetime warranty and their legendary support.
I will repeat myself … Ballistix Elite 16GB DDR4-3466 memory is simply great!