The mouse, in most cases, is one-half of the necessary human interface devices needed to operate a personal computer. Just like every other important piece of hardware in the PC realm, the mouse has definitely experienced an evolution for the better. If you grew up in the era of one-button mice with a roller ball beneath it you will most likely appreciate the evolution that much more.
In this day and age, a user can find a mouse of any size, shape, color, comfort, just name it. Some manufacturers create simple and functional designs, while others go all out on aesthetics and customization. Many mice have adjustable DPI settings, multiple programmable macro buttons, and even LED lighting for extra bling.
We recently had the pleasure of reviewing the Energy Mouse from Genius and were pleasantly surprised by the comfort, battery life, and features that the mouse offered. In case you missed that review, you may read it here.
Today we will be taking a look at the GX Gaming Gila Professional Gaming Mouse from Genius, who is well known in the world of computer peripherals. The Gila Professional Gaming Mouse sports some pretty aggressive styling, adjustable levels for backlight brightness, up to 8200dpi resolution, adjustable weight settings, up to seventy-two macros in six game profiles, and a slew of other features as we will see later in this review.
The real questions we have to answer in this review are: What does this mouse offer over any other mouse out there in the wild? Is it worth the price tag? How comfortable is this mouse? In this review, these questions and more will be answered. So, without further delay, let us begin the review!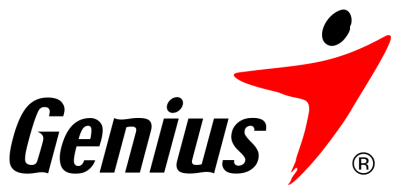 I would like to thank Genius for providing the review sample. This is a snippet from what Genius has to say about themselves on their website:
Vision – Create Infinite Value With a Magic Touch
Our business model, the conglomeration of OBM and OEM is run very effectively, which not only created unprecedented sales revenue growth for five continuous years for KYE but also created tremendous profit to our customers and shareholders. KYE expects to continually grow in the coming future.
Competition is everywhere in the IT industry. To cope with this challenge, KYE will keep enhancing its core technology not only in Pointing Devices, Digital Imaging and Gaming products for PC, but also developing more accessories and components for mobile phones.
Mission – Create a Totally Free Environment & Enjoyment
To envision and to fulfill our goal of creating an agile wireless world, KYE has dedicated its major resource in core wireless technology to design and innovate a totally free environment of personal interface products. Since the boundary between IT industry and consumer electronic field is not as clear as before, our target market is not only in the IT field but also in the mobile phone segment. Therefore, KYE stipulates "Create a Totally Free Enjoyment & Environment" as its mission.