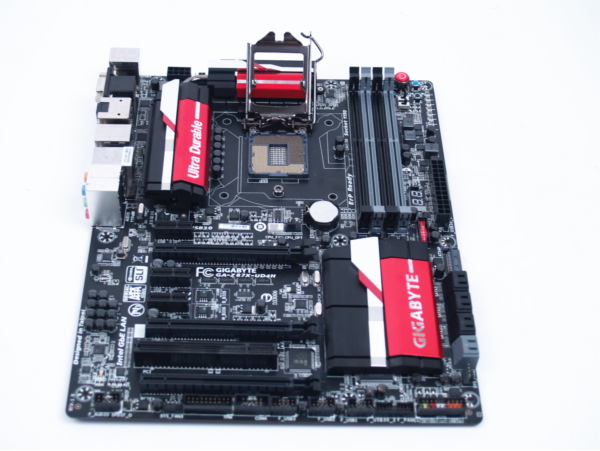 With the release of the Haswell chip, motherboard companies have all been eager to put forth their own accommodating models, and Gigabyte is no exception. If you've had the opportunity to read the review on the z77x model, then you couldn't be blamed for having high expectations for both performance and price. Well today we have something really special for you that meets that criteria.
Gigabyte products account for a good deal of all our reviews, not just motherboards, so they're almost veterans here:
"Technology has moved beyond machines and circuitry. It is the foundation of modern life and has become an integral part of how we learn, share, and create with others in an interconnected world.
With over 20 years of manufacturing knowledge, GIGABYTE thrives on delivering the latest technology to users around the globe. We develop, test, and manufacture a wide range of products following strict quality and environmental control standards.
Our reputation as a pioneer in motherboard innovation has allowed us to diversify our product range to include graphics cards, notebooks, desktop PCs, PC components, cellular phones, server and datacenter solutions, and more.
Learn about the core values that have helped GIGABYTE evolve into the world-class company that it is today."
We'll be testing the Gigabyte GA-Z87X-UD4H
motherboard using my regular components … which consists of an Intel i7 4770K Processor, Gigabyte Z87X-UD4H Motherboard (of course), 8gb Patriot Viper 2400 MHZ Ram, Gigabyte HD 7790 Graphics Card, Seagate 120GB SATA HD, Thermaltake NiC5 Untouchable CPU Cooler and my trusted old Corsair CX 600w Power Supply.
Now that we've got that out that out of the way, let's take off the glove and see what this board can do.
Comments: