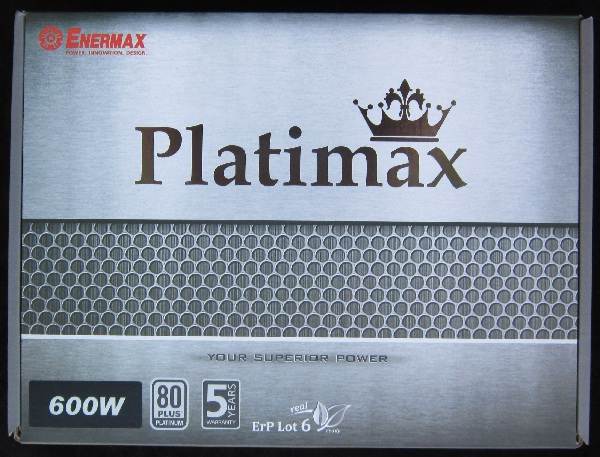 We've looked at the top unit (here in the US, anyway) of Enermax's Platimax series, now let's check out one of the lowest wattage units, the Platimax 600w! The features list is similar, but the PSU itself is smaller and of course much lower wattage.
In theory it should be significantly more efficient than the bigger unit at single GPU type wattages as well as significantly less expensive. Personally I'm hoping it'll be that, as well as be very very quiet and generally awesome. We'll see how it turns out.
Enermax hasn't changed much since the last review (shock!), their About Us page still says thusly:
Enermax Technology Corporation is a world-renowned PC Power Supply Unit manufacturer. Since our establishment in 1990, we provide power supply products and peripherals like chassis, cooler, fan and keyboard with excellent quality and have won recognitions of consumers around the world.
ENERMAX products are recommended by worldwide reviewers, and certain were granated by iF, Red Dot, Good Design and Taiwan Excellence Awards. Those are proven evidence of our top-notch quality and design competency recognized by the professionals.
To develop an intensive sales network and better service customers around the world, Enermax has set up branch offices in Germany, France, U.S.A., Japan and China. We also have service offices and distributors in countries across Europe, America, Asia and Oceania.
Our farsighted R & D capability is our key strength. The elite teams of Enermax always strive to come up with the best and most satisfactory PSU, thermal solution and peripheral products with cutting-edge design that meets the needs of the market and customers. We will stick to our R & D spirits of "Technology Innovation" and "Quality First" to constantly create products which transcend international standard and requirements to keep up on our product and brand value as well as competitive edge.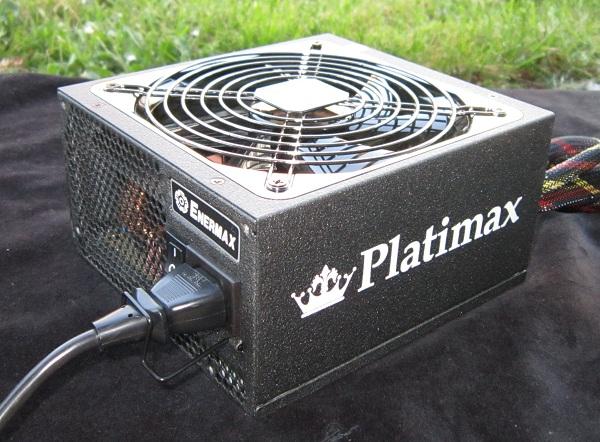 In short, Enermax does their best to be awesome. That sounds like a good goal to me!
Ideally this PSU will be awesome as well, let's find out. The first step of course is to check out the features and specifications. Or specifications and features, something like that. We need to know what it's supposed to do before we can see whether it does what it's supposed to do, right? If it's supposed to power a computer and it cooks me a waffle, somebody is doing something wrong.