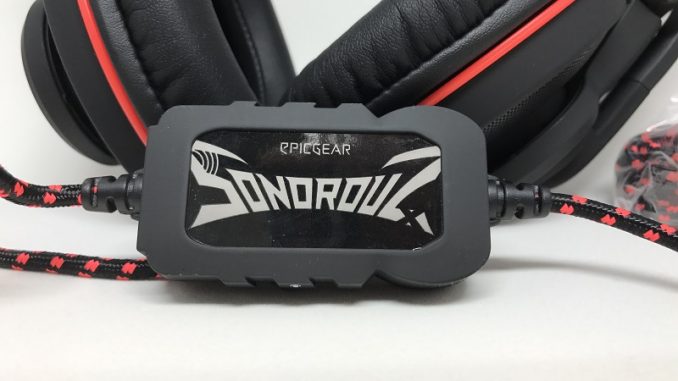 Today we will be taking a look at EpicGear's SonorouZ X gaming headset boasting advanced virtual 7.1 surround sound. A big thank you goes out to EpicGear on supplying us with this sample.

EpicGear Sonorouz X Advanced Virtual 7.1 Gaming Headset
Released just over a year ago, the SonorouZ X is EpicGear's middle range gaming headset, sitting in-between the Sonorouz SE and Thunderouz.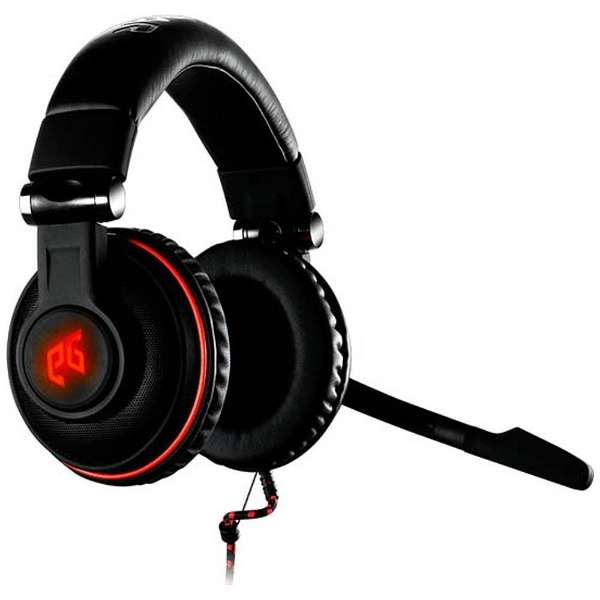 (The SonorouZ') advanced virtual 7.1 surround sound via two 50 millimeter drivers delivers impressive in-game acoustics and allows players to experience their games on a new level.

With an excellent frequency range from 20 Hz to 20 KHz they are able to hear their opponents before they can even see them, while the unidirectional microphone, with a frequency response range of 100 Hz to 10 KHz, ensures crystal-clear team communication. The handy, multifunctional in-line controller of the SonorouZ X covers all essential audio and microphone controls, while the equalizer switch provides an instant choice between music and game audio profiles.

With a foldable design and memory foam ear cushions the SonorouZ X gaming headset combines comfort and functionality.
Technical Specifications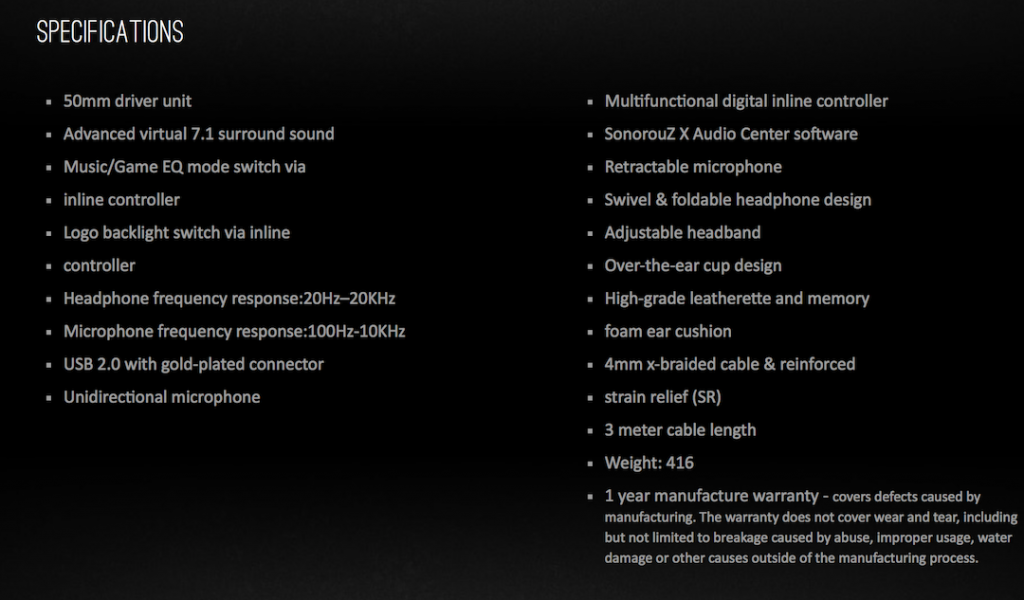 On paper, the SonorouZ X has little in terms of improvements over the SE version, adding in lighting, EQ control on the remote, and what EpicGear refers to 'Advanced' virtual 7.1 surround sound.