Performance
As you expect from a headset from Sennheiser, the PC 373D pumps out some superb audio sounds. Everything from the low to high frequencies is crisp and clear. Without being too overpowering, the bass notes are heart-pumpingly intense bringing a balance to sublimely sharp higher notes.
Toggle the surround sound on and off, and you will notice the difference immediately as the PC 373D switches back and forth between the 2 and 7.1 channels. Playing on Battlefield 1, I got a deep immersive feeling with the surround sound enabled, allowing to accurately place surrounding sounds around me. Once again Sennheiser has produced a brilliant gaming headset in terms of audio quality.
Gaming with the surround sound disabled was still very enjoyable, but my fingers were always inching towards the Dolby controls to switch it back on.
As for listening to music, the PC 373D does fall short in terms of the bass. Whilst being great with all the noise within a game, the bass while playing music is a little muted and needs a little more punch. But then again, if you are using the PC 373D for listening music, you would be better off using a pair of Senheiser Momentums instead.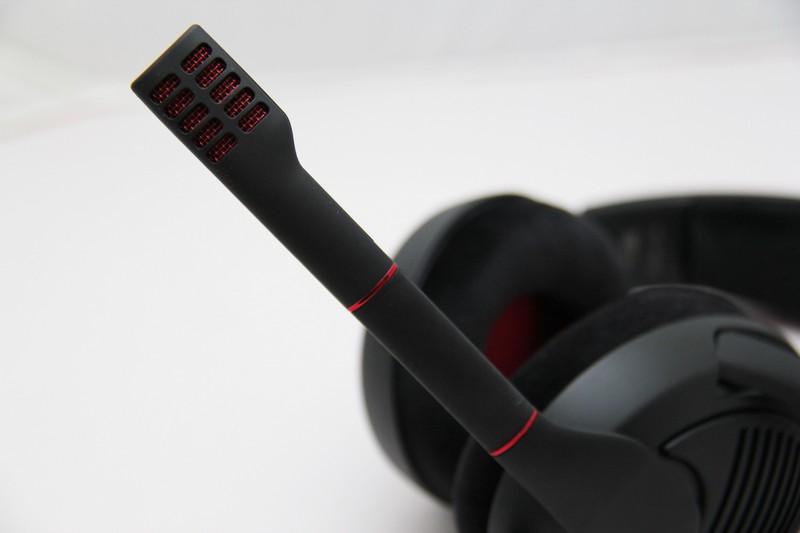 The microphone on the PC 373D very well, delivering my voice over the internet to other gamers in a crisp and precise manner. There's no need to flex the microphone boom too close to your mouth as the microphone picks up your voice even with a few inches in distance. Being able to flip the microphone boom arm up to mute is handy requiring just a quick flick with the wrist whenever I wanted some audio privacy.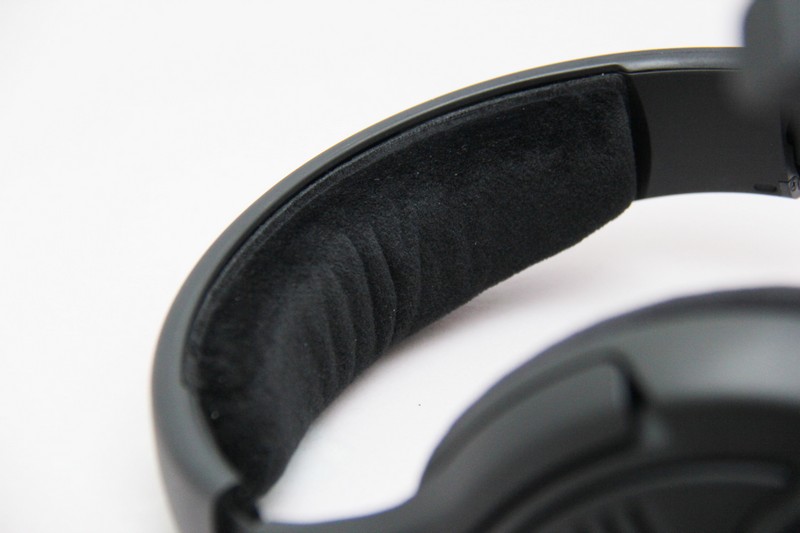 I am always a little weary when it comes to the material used in lining the ear cups and headband, I do tend to prefer leather which helps to keep my ears and head cool during long gaming periods. Having said that, the PC 373D was very comfortable to wear, with the ventilations on the side of the ear cups working well to keep my ears cool.