Conclusion and Verdict
In conclusion, I do get feedback that some people aren't impressed with the plastic housing. Well to be honest unless you plan on punting your SSD around your front yard there is really no need for a military grade aluminum housing. The only benefit there is with an aluminum housing is heat dissipation. I thoroughly tested this SSD and the unit never really even felt warm to the touch. In large overnight transfers that is utilizing the disk for hours on end I can see some heat building up. But I am sure we are all aware that's gonna consume the life of any drive anyway. I was satisfied with the results from the tests as they are advertised correctly from Mushkin. The price is about where everyone else is on .29 cents per gig. You can sometimes catch a nice sale. I am still waiting till the day I can pick up a TB for 100. We are getting close but not quite there. Overall the Mushkin Reactor is solid drive and meet all my expectations. Time will tell with the longevitiy of the drive so while I continue to use the drive I will definitely keep you guys posted. I don't anticipate a single hiccup from this SSD. Mushkin products seem to have a great quality to them and I look forward to presenting the full line of their products to you guys.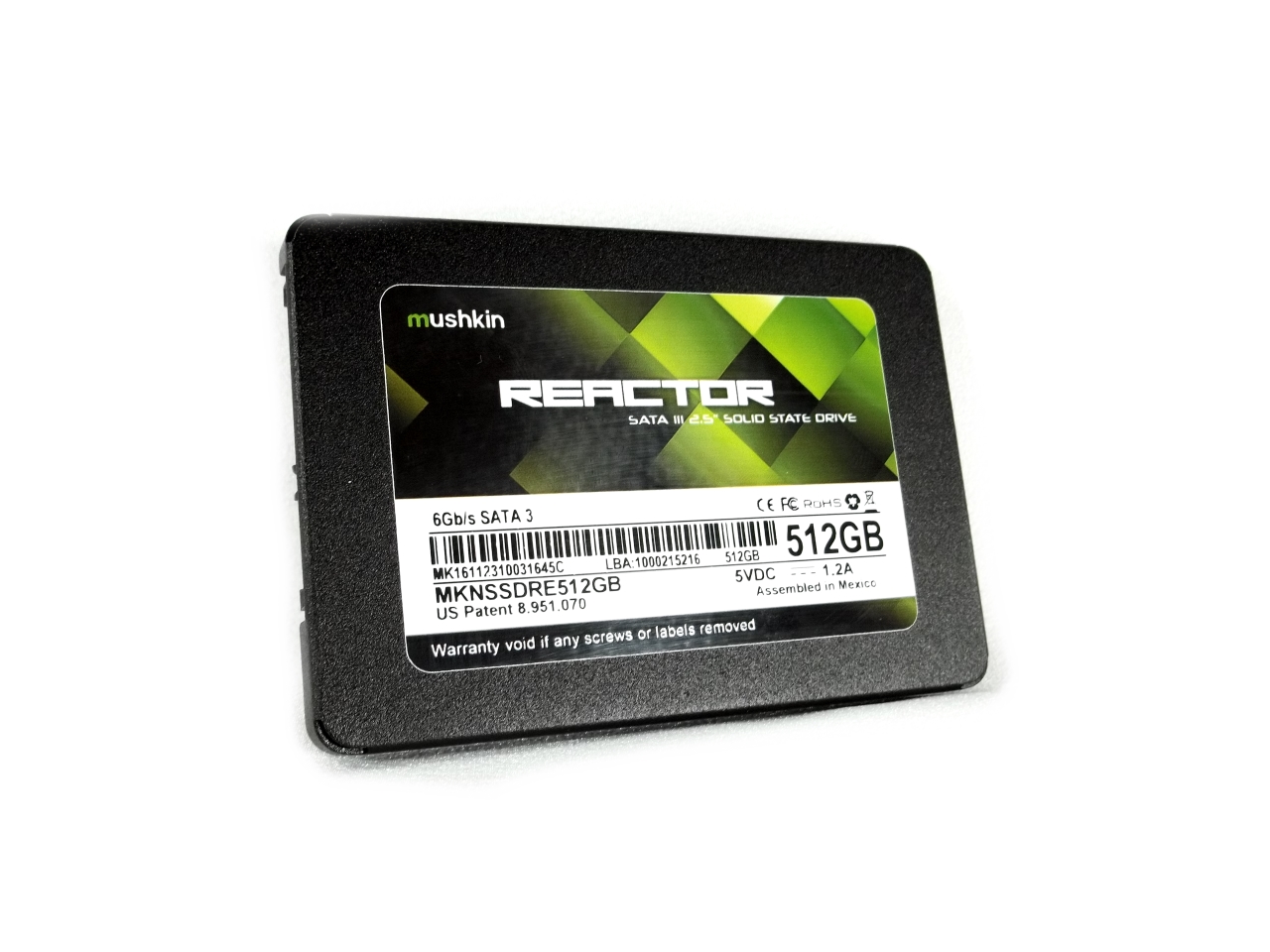 As of right now a lot of people I talk to, only see the SSD's price as affordable when using them as a boot drive. When I can buy and 1TB SSD for around a hundred dollars that's when I will start using one as a gaming drive. Until then I will tolerate the grinding and whining on my old HHD.
The Mushkin Reactor 512GB can be found at Newegg as well as various other e-tailers for the price around $149.99 USD. Buy now at Amazon – https://goo.gl/gPuhOO
Pros:
.29 cents per gig of storage (not too bad)
Performance meets the advertised Specs
Sturdy construction despite being plastic
3 year warranty
Cons:
Mounting screws would have been nice to see in the package
Final Thoughts:
The Mushkin Reactor 512GB performs as advertised and carries a certain quality and performance that Mushkin has shown! The price is on point and you cant argue with the results. If you are looking for a SSD that wont disappoint give a glance Mushkins way and see what they got, you wont be let down.