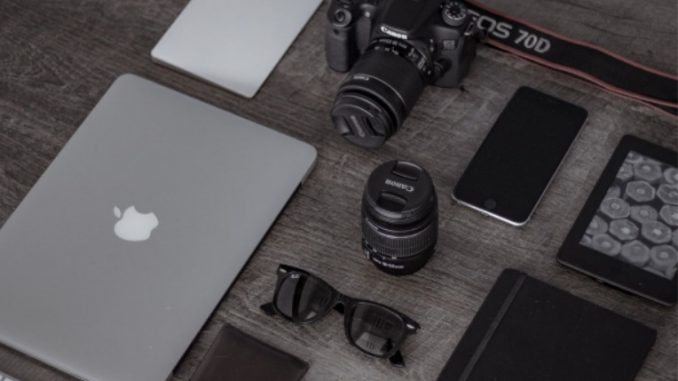 You can't be without your laptop, tablet, and smartphone these days if you happen to be a very busy person. If your job takes you anywhere around the country or the world, then you need to take your office with you. Not literally, of course.
You can't exactly be like Mary Poppins, who carries a houseplant and a coatrack in that magical carpetbag of hers. Your version of traveling light requires practical choices instead. Here are seven things that people on the go should always carry with them.
USB​ ​Charging​ ​Station
When your device is not plugged in, you rely on its battery pack. Your battery can stay alive on its own for a few hours only, so you will need to charge it. Bring a USB charging station with you so you won't find your tablet or phone dying in the middle of an important business call.
Portable​ ​Hard​ ​Drive
Don't ever run out of digital storage in any of your business trips. A portable hard drive is somewhat like your own digital library and cabinet, which you can use to keep heavy files or multiple files.
Carbon​ ​Fiber​ ​Pen
When you're ready to put your John Hancock on that contract or simply taking down notes during a conference, a pen should always be in your pocket. Don't buy just any pen, though. Get yourself a carbon fiber pen. Carbon fiber is strong yet lightweight, has less friction, which makes writing more efficient.
Pocket​ ​Printer
Don't want to find yourself in a mad scramble for the nearest internet café? A pocket printer is always a good idea for those who need to print reports wherever they go. You can use it with any device (e.g., a phone, a laptop, a tablet), and it will print on any size of paper.
Folio​ ​Case
Keep all your valuables in one place with a folio case. You can store your credit cards, your trusted pen, your charger, and flash drive in a folio case if you're the type who likes an organized storage system. Folio cases are also light and sleek, so they shouldn't take up too much space in your bag.
E-book​ ​Reader
During your downtime, you can recharge your own creative batteries by reading an e-book.Some of the best ideas are thought of when you allow your mind to wander and explore. Since paperback copies may be bulky to carry around, e-book readers are the more practical option.
Fitness​ ​Tracker
Even when you're up to your knees with paperwork, don't forget to stay fit. A fitness tracker is like your personal trainer, only it costs less. You can keep track of the calories burned, the number of steps you've taken, your heart rate, and even your sleep. Fitness trackers can be worn as wristwatches too, so you don't have to worry about it not coordinating with your outfit.
Some​ ​Final​ ​Thoughts
Choosing the right tools to take with you helps you work efficiently. When you carry only thethings you need, you avoid the hassles of unnecessary luggage.