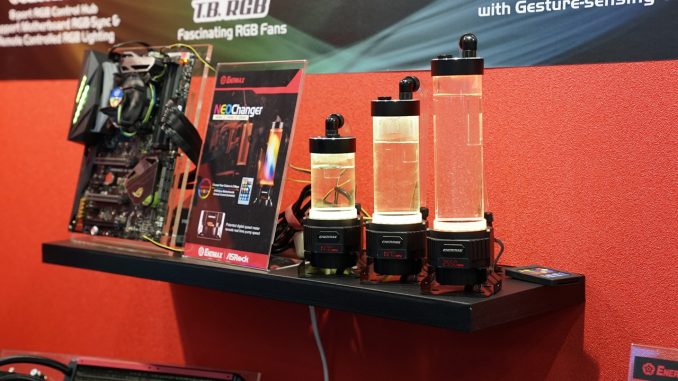 I was quite impressed with Enermax's booth. Even though there was no showgirl to attract us, their new water cooling products certainly did.
They demonstrated the power of their pumps … by showing an active 20 meter hard tube-loop powered by a single Enermax pump.
There was new reservoir/pump combos with digital rpm reader, water blocks, flow-meters, cool looking fans, and of course their power supplies and chassis.
Related Articles