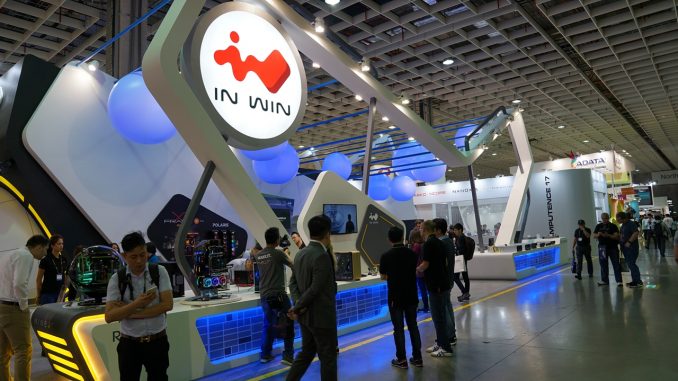 This year, I was greeted by a very enthusiastic PR from Inwin – Kapualani, she was great! We loved her. Why? Because she showed us everything we wanted to see at the Inwin booth …
There were some new Inwin chassis which incorporated some wood designs – interesting. And also, there was a mod in collaboration with EKWB, which looked pretty good.
And finally, thing that caught our eye was the sphere PC called the "Winbot" from Inwin. It's a concept so there's no real name for it, but they're calling the "Winbot" for now. This thing is absolutely nuts! The hardware components are all inside a glass sphere, and you can control it by Alexa using voice commands. It also has a device for facial recognition!
Related Articles