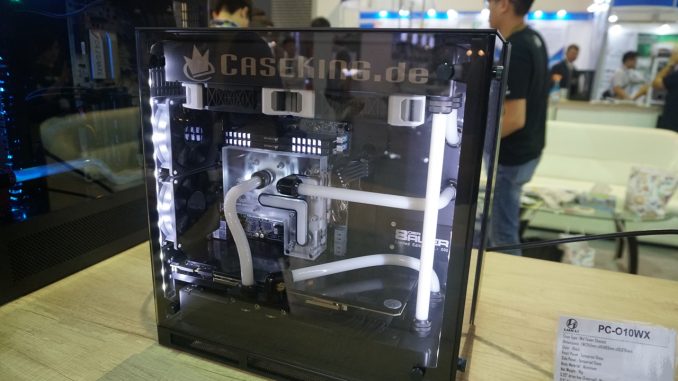 At the Lian Li booth we saw the DK-05 computer desk chassis (available soon). This time it's bigger and better 😛 We also saw their PC-T70 open frame testbench, which I really like. And of course their flagship chassis, the massive V3000!
Lian-Li has a new CEO, or should I say, the CEO's kid will be taking the helms real soon. And with that say, we are already seeing changes in their products. More RGB, more modding and customization, and of course some nice mods on display at the booth.
We also saw new SFX power supplies, new RGB fans, and a new PCIE riser/extender cable.
Related Articles