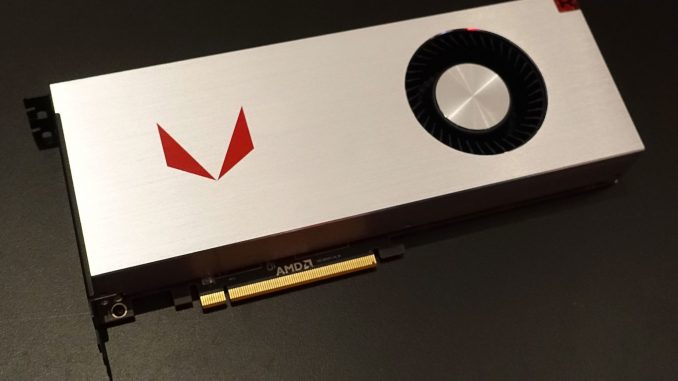 Our good friends over at HardOCP have posted a review of the AMD Radeon RX Vega 64 4K Video Card. Head over to HardOCP to check out their verdict.
Does the AMD Radeon RX Vega 64 play games well at 4K resolution? What game settings work best at 4K, and how does it compare to GeForce GTX 1080 and GeForce GTX 1080 Ti? Ten games are tested, new and old, DX11, DX12, and Vulkan at playable game settings and pushed to the max in this all out 4K brawl.
AMD's Radeon RX Vega 64 has now been launched two whole months on August 14th 2017. The AMD Radeon RX Vega 64 is AMD's fastest video card for high-end gaming currently. The AMD Radeon RX Vega 64 fills in a spot previously occupied by the AMD Radeon RX Fury X. We have compared performance between these two video cards to find out real-world performance, and clock-for-clock performancedifferences.
The $499 AMD Radeon RX Vega 64 also competes with NVIDIA's GeForce GTX 1080 on price and performance. In our launch evaluation of the AMD Radeon RX Vega 64 we compared it with the competition. We found that it does indeed trade blows in performance with the GeForce GTX 1080 at 1440p. We also found it is a capable 1440p performer, allowing a decent 1440p gameplay experience for the first time from AMD. The AMD Radeon RX Vega 64 also allows another possible potential, the ability to play at 4K with a single-video card from AMD.
Source: HardOCP