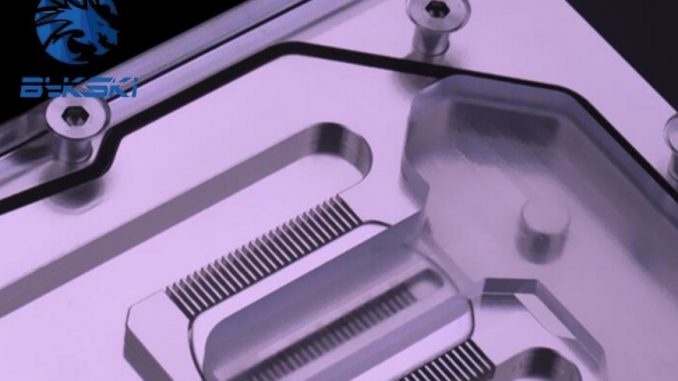 Bykski, known as one of the biggest water block provider in China, releases the water blocks A-VEGA-FE-X for AMD latest Vega series graphics cards, including Vega Frontier Edition, RX Vega 64 and RX Vega 56.
The Bykski A-VEGA-FE-X is made of cooper of the base and designed as a full cover water block, and all the cooper is nickel plated with anti-oxidation treatment. The full cover design allows the water block provides direct cooling for both GPU and RAM. Bykski new logo is used on the A-VEGA-FE-X, and users can see the 0.5 mm micro water flow fins trough the lucid PMMA material cover.
The Bykski A-VEGA-FE-X is now on sale in China official Taobao online store, and it will be on sale in retail stores in other regions which have distributors. The suggested retail price is $99 USD without RGB light and controller, and the RGB light and controller can be had for an additional $10.
Source: Techpowerup