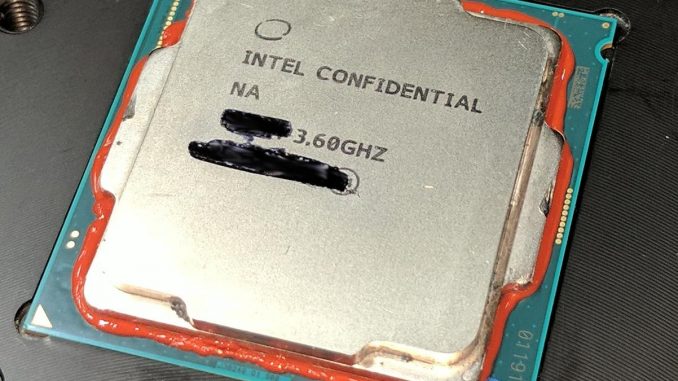 Our good friends over at HardOCP have been spending a lot of time with the Intel Core i5-8600K. They do a little overclocking delidded on both air and water. Go check it out here.
We've gotten to spend some quality time with our Intel Core i5-8600K Coffee Lake CPU, and of course we have spent our time finding out just how far we could push the processor's clock under both Air Cooling and Water Cooling. We relid and delid as well. The results look to be very promising for the overclocking enthusiast and gamer.
First and foremost you can read our review of the Core i5-8600K at 5GHz and see how it fares in terms of IPC advancement. In that review we found no IPC differences between Coffee Lake and Kaby Lake CPUs. For all intents and purposes for those interested in performance, the 8600K is nothing more than a Core i5-7600K with two extra cores stitched on. The discussion thread about that review is located here.
Source: HardOCP