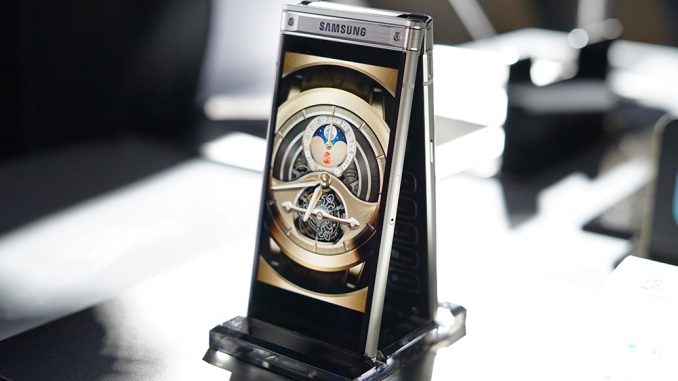 Smartphone makers are always pushing for the fastest-possible camera aperture, and until today, the record was held by LG V30 with its f/1.6 lens. But it didn't take long before Samsung hit back with an even lower f-stop.
Earlier today, the Korean giant announced the W2018 which is its tenth extravagant dual-screen flip phone — likely priced at above $1,500 — made exclusively for China Telecom's "Heart Of The World" charity series. To our surprise, rather than simply repackaging existing flagship components into this form factor, Samsung actually threw in some new tech this time: not only does its 12-megapixel main camera come with an even lower f/1.5 aperture, but it can also switch to f/2.4 for a deeper depth of field when lighting is ideal.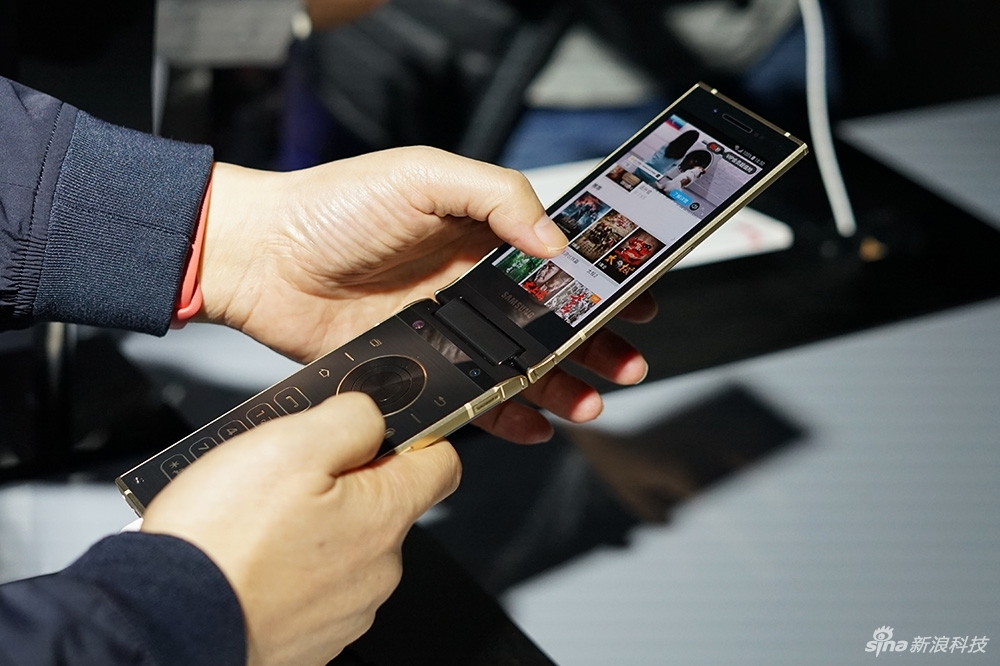 The camera is otherwise pretty much identical to those on the S8 series and the wide-angle imager on the Note 8: it features large 1.4um pixels, dual-pixel auto-focus and optical image stabilization.
… the W2018 features two 4.2-inch 1080p Super AMOLED touchscreens, a rear fingerprint reader, dual SIM slots, NFC, a 5-megapixel f/1.9 selfie camera and a surprisingly small 2,300 mAh battery. Luckily, the rest is as you'd expect on a modern flagship device: Snapdragon 835 chipset, 6GB of RAM, a storage option of 64GB or a whopping 256GB plus a USB-C port (yes, the W2017 still had a micro-USB port). There's even an iris scanner if you prefer using that to unlock, but it's only accessible when you flip open the phone.
Source: Jason Wang (Sina Weibo), Samsung, Sohu, Sina Tech via Engadget