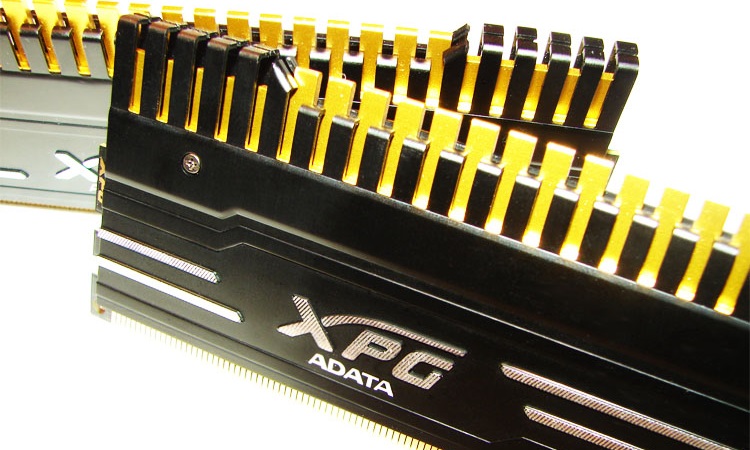 ADATA XPG is already a well-known series on the memory market probably because it has been continued for many years with constant improvements. The latest XPG v3 series has some visible changes to the design and its heatsinks. It is also the highest frequency DDR3 memory released by ADATA. We have not had an ADATA review for a long time so I am even gladder that we can present the latest memory series of this really popular brand.
Stay with us to find out how much the 8GB ADATA XPG V3 DDR3-2933 memory kit has to offer besides the great looks that we can already see on the front page.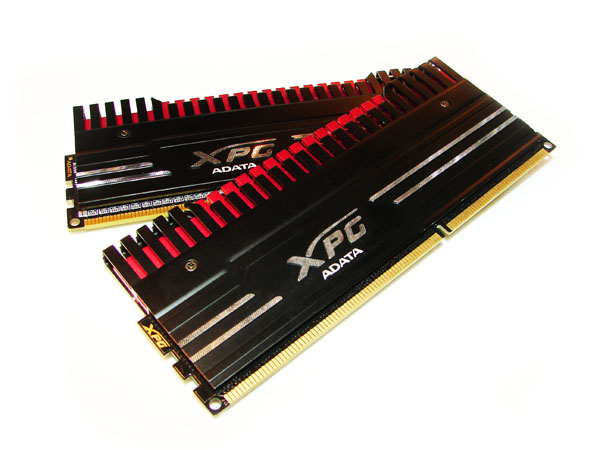 ADATA is one of the biggest memory manufacturers and I do not think that I have to say much about this brand so let us focus on the new XMP V3 memory and some of the more important facts about this series.
ADATA XPG V3 DDR3 Overclocking DRAM Module applies Thermal Conductive Technology (TCT) with unique detachable fins for the ultimate cooling performance and stability when the system is in full-speed operation. It's designed as the best solution for gamers and enthusiasts thanks to high stability, compatibility, and durability.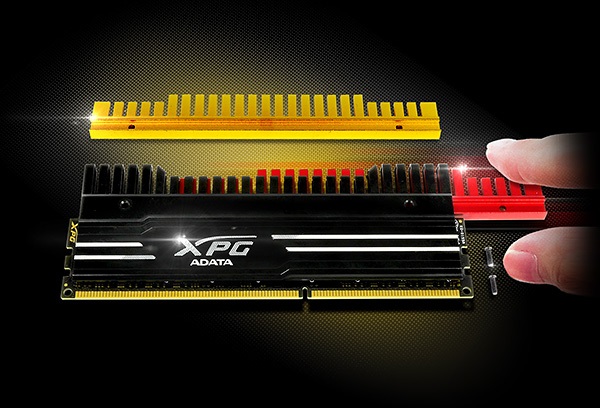 Durable Memory with a Stylish Detachable Fin
XPG V3 is built for PC enthusiasts and gamers to pursue extreme performance. The eye-catching heat sinks and 8-layer PCBs with 2oz copper provide outstanding cooling performance and stable data transfer. An additional pair of golden fins are included in the package, making the XPG V3 more customizable. The detachable fin can be replaced by removing the screws, allowing users to exchange the fins and match the colors in their rig!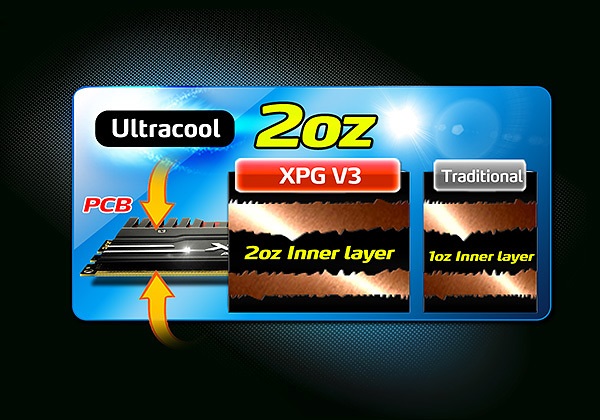 No Crash With Great Stability
XPG V3 DDR3 DRAM Module utilizes the Thermal Conductive Technology (TCT), which makes every chip have contact with the heat sinks directly, ensuring IC and PCB operate in an environment of equal temperature; therefore, XPG V3 is able to maintain the best stability, even in full-speed operation. The unique detachable fins extend the heat sinks upwards for more cooling space and generate improved cooling performance. And the 8-layer PCB with 2oz copper helps to reduce the electric resistance effectively and consume less power, which greatly enhances the integrity of signal transfer.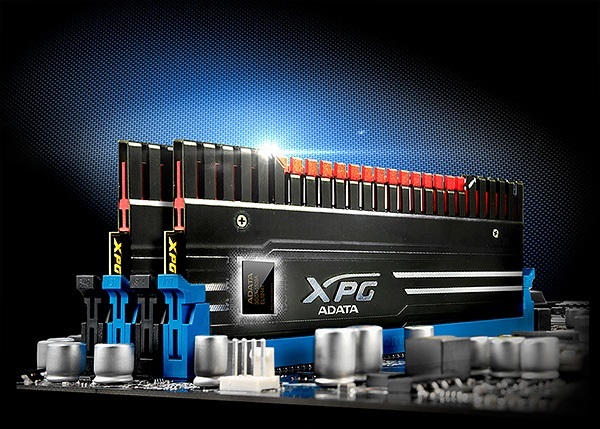 Extra High-Quality Chips
XPG V3 DDR3 DRAM Module is made of high-quality chips selected by a strict filtering process. It also uses top quality PCBs (Printed Circuit Board) that effectively extend the lifespan of memory modules.