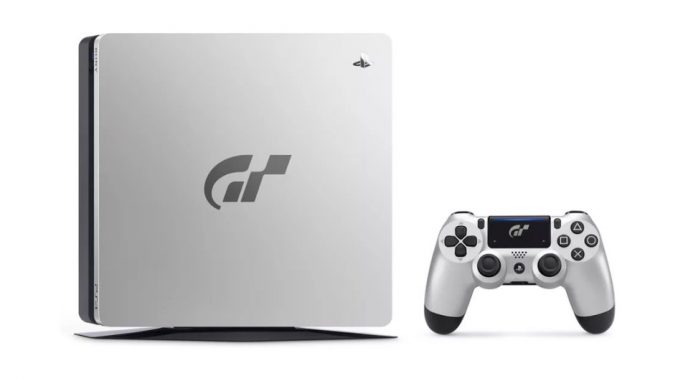 Sony and Gran Turismo creator and president of Polyphony Digital, Kazunori Yamauchi, announced today a new limited edition PlayStation 4 Slim bundle that will launch in Europe on October 18.
The Limited Edition Gran Turismo Sport PS4 will launch on the same date as the new Gran Turismo game, featuring silver faceplate bearing the GT logo, a customized wireless controller, $250,000 of in-game credit, sticker packs, a chrome racing helmet, and 60 PS4 avatars.
The system also includes 1 TB hard drive and will be available for sale across the UK, Europe, Australia, and Asia.
Source: Nextpowerup