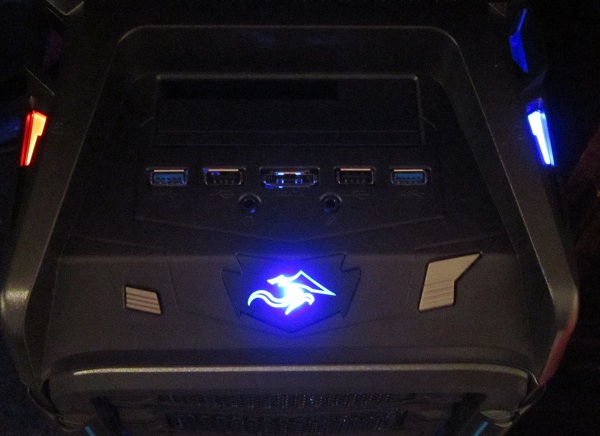 Thermaltake was kind enough to send me their new Overseer RX-I case, it is aimed at the affordable-Full-Tower market, with a current price of $129 it is quite affordable for those who are looking for more room than a mid tower case can offer.
By now I think everybody has heard of thermaltake, they started off building heatsinks and have since added on all sorts of products. I've been reviewing a number of their power supplies for instance, including one I'll be using for this review, a Toughpower XT 1275w 80+ Platinum.
If you ask Thermaltake about what they stand for, they'll say the following:
Values & Principles
"- While still a relatively young company, established in 1999, Thermaltake is built on unwavering will and dedication to address issues and innovate at the same time for computer enthusiasts and corporate users worldwide .
– With strong support of Research & Development team standing behind the brand, Thermaltake is committed to never-follow but always-lead.
– In past decades, the industrial and technological advancements in different fields have shaped the world we live in today and have also made a big impact on the environment. Thermaltake takes great measures to ensure the product that we produce relieve these impacts by being first to act on 80 PLUS® specification for computer power supply that greatly reduces the amount of electricity that a computer consumes.
– Always striving to be the best, we continuously benchmark our performance against the very best internally and externally.
– Customers are our greatest asset and Thermaltake does not take that for granted. That is why Thermaltake is the industry leading in customer service and customer support with around-the-clock automated product return service." Or at least their web page says so, here.
With the preamble out of the way, it's time for features and specs on the next page.
Comments: