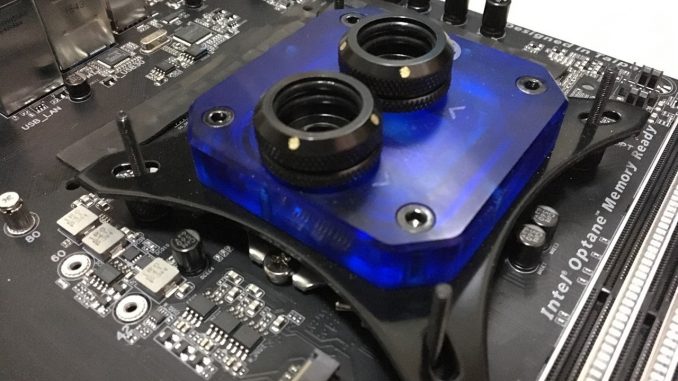 Today we will be taking a quick look at the Bitspower Summit EF (Intel) CPU water block. It's aimed at the water cooling enthusiasts who wants the best CPU water-cooled solution for Intel processors. It features a high quality copper base with 0.5mm fins / 0.5mm channels which offers a true Hi-Flow design. The top cover is made of high quality acrylic featuring standard G1/4″ threads.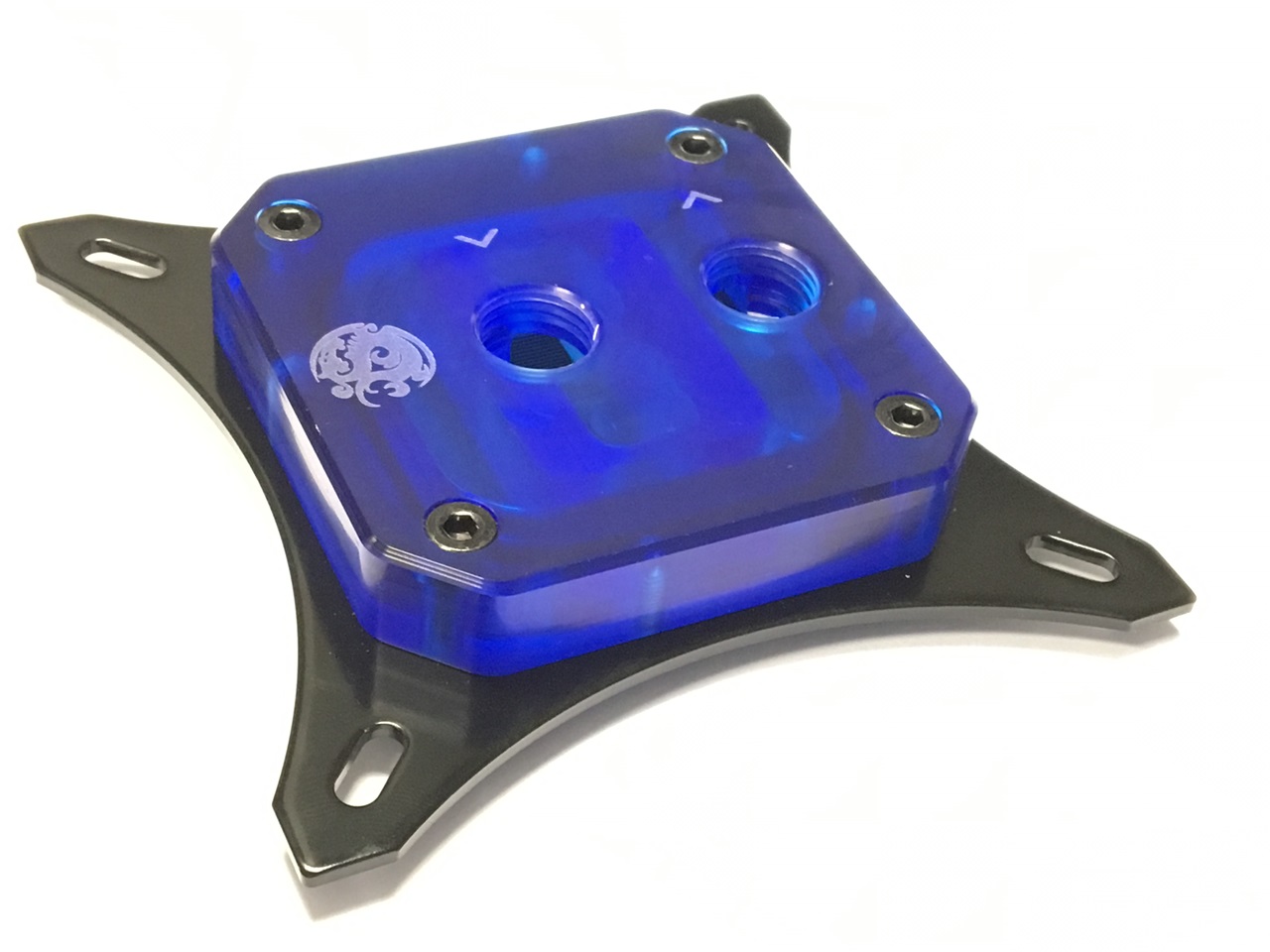 Water cooling is becoming quite attractive solution for cooling your CPUs, especially when you overclock the latest processors … reaching temperatures from anything between 55-80 degrees. All-in-one (AIO) solutions is the simplest way to get into water cooling. But for the hardcore PC enthusiast … it's got to be custom water cooling. Which means extra costs for all your water cooling components. These include radiators, pumps, reservoirs, fans, fittings and tubing. But let me tell you… once you built your very first custom water cooled rig, you'll never look back!
The Bitspower Summit EF CPU water block we'll be reviewing is the Intel version with a blue acrylic top. We chose this particular version so that it matches with our Project MakeMeCooler Doraemon PC Build. The acrylic tops do come in other colors … Red, Black and Clear.
I'll be testing the Bitspower Summit EF CPU waterblock on our Project MakeMeCooler Doraemon PC Build, which is built around a Gigabyte GA-Z270X Ultra Gaming motherboard with a Core i5-7600K (KabyLake) processor. It'll be interesting to see the temperatures of the processor overclocked to a 4.9GHz!
For those who are not familiar with Bitspower, here's a little more blurb taken from Bitspower's website.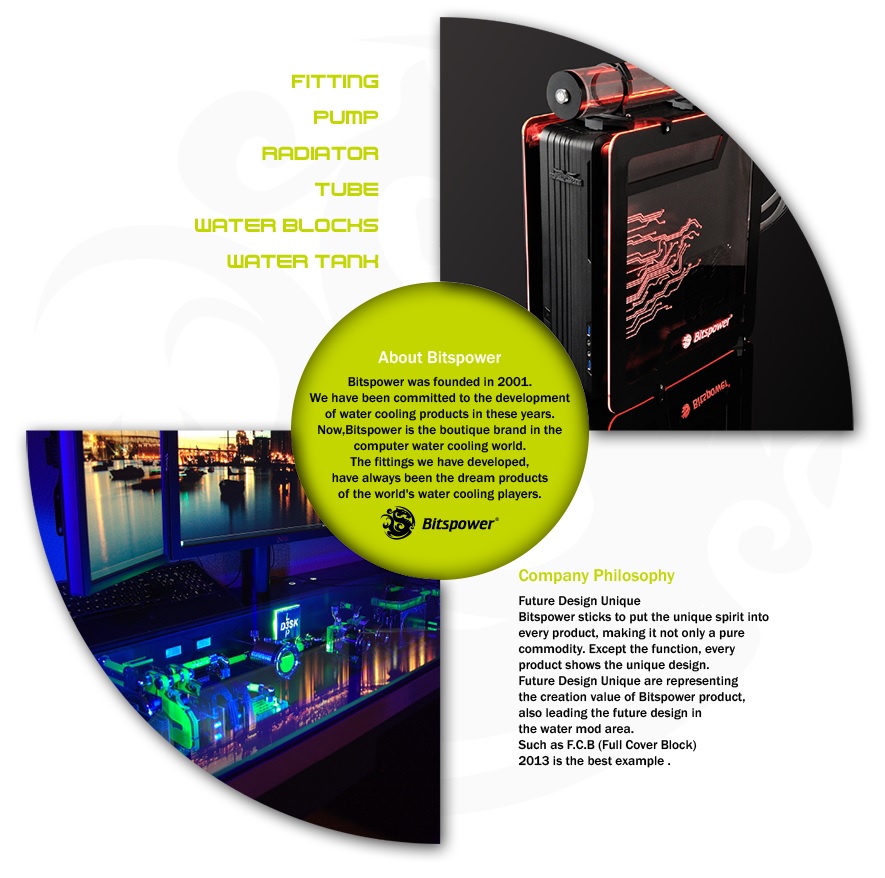 Let's take a closer look at the Bitspower Summit EF (Intel) CPU waterblock. Buy now at Amazon – https://goo.gl/btxwuJ